STÉRILOR has been designing and making water treatment equipment for swimming pools since 1985. The result of 3 years of Research and Development, Stérilor XP brings a new water treatment system by salt chlorination onto the market.
Stérilor XP, a new approach to water treatment equipment
With its French design, the Stérilor XP range is equipped with carefully selected high-quality parts. It has been tested and approved by professionals/installers throughout two seasons.
Simplifying water treatment by salt chlorination
This new range includes 5 modules from the same line, which are independent yet complement each other:
Salt chlorinator,
pH regulator,
Redox regulator,
Temperature
and Connect.
The aim of this new approach is to make water treatment by salt chlorination simple, effective, modular, scalable and convenient.
The simplicity of this new range is primarily down to its sleek, compact design, together with a simplified interface offering easy everyday use. It has everything you need, without going over the top, including in its parts.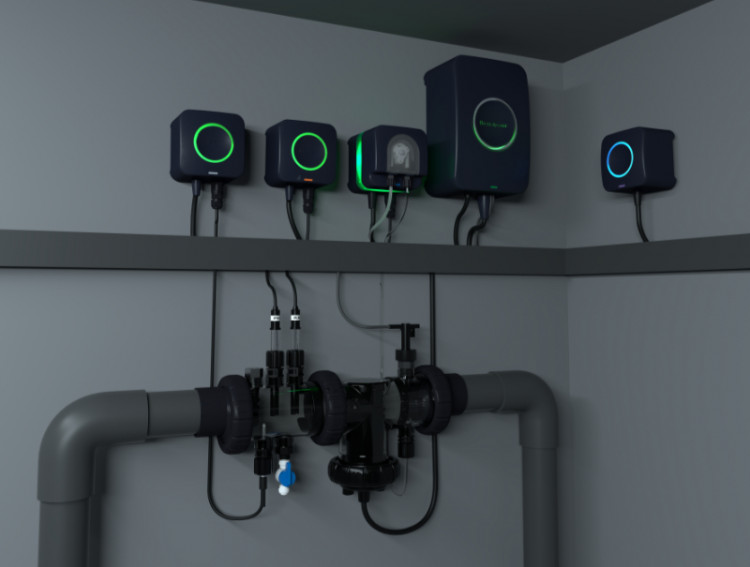 The 5 independent but complementary Sterilor XP modules
Stérilor XP modules are independent and can work individually, but they can also complement each other through their Bluetooth connection. For example, customers can choose to have just 1, 2 or 3 modules at first and then upgrade their installation depending on their budget, or opt for the full range from the start with the 5 modules.
The Stérilor XP range allows users to enjoy the convenience of natively connected equipment that can be controlled from a special intuitive, comprehensive smartphone app, freeing them from the main difficulties of pool maintenance. The Stérilor XP app connects via Bluetooth to any modules there which it detects automatically and controls them from a single screen. Designed so the user spends the least amount of time possible, it makes water maintenance fun, accessible and simple.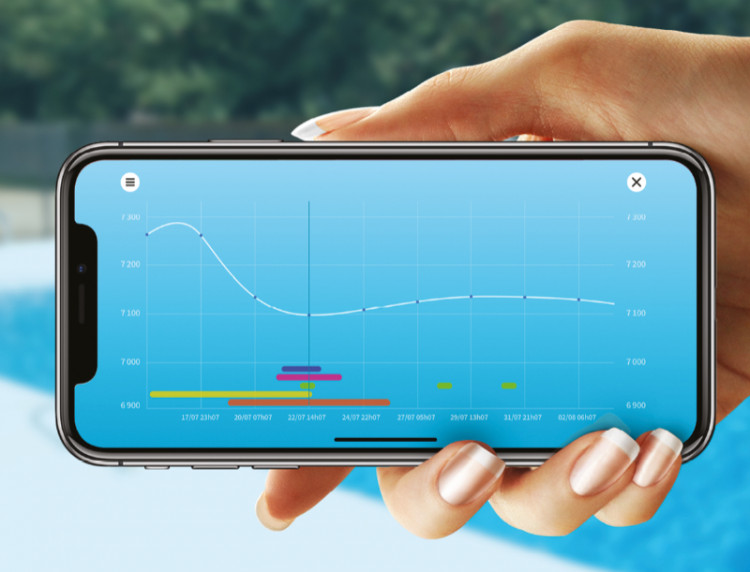 The Stérilor XP range is connected and can be controlled from a special smartphone app
Its features also have limitless possibilities thanks to the Connect module, which connects the modules via the Internet. Users and authorised swimming pool specialists can therefore see the data, adjust the settings, and see the parameter log from anywhere, at any time.
Finally, thanks to the support of the built-in spirit level, it is easy to install and can be adapted to your needs, the configuration of the machine room and your budget.
To find out more about Stérilor XP, visit the new website dedicated to this solution .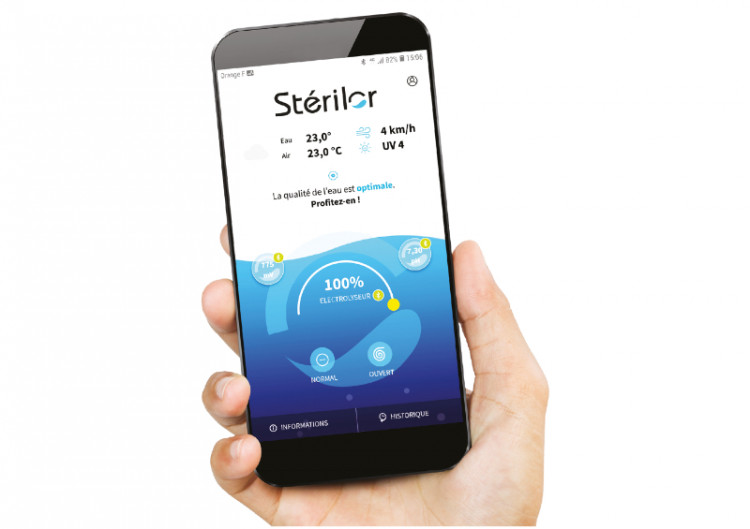 The Stérilor XP app