For 2021, Italian company C.P.A. srl is presenting numerous new products and new product lines, designed according with the Italian style and design.
New product lines, designed according with the Italian style and design
The company's production is expanding all over Europe (having Alba as central headquarter) reaching with own manufacturing plants the countries: Montrond-les-Bains (France), Rostov-on-Don (Russia) and Timisoara (Romania).
Mediterranea pool
The first news concerns the independent Mediterranea pool, which maintains the elegant aesthetics while it introduces a new support system, simple and faster to install with a 25-year guarantee on the structural durability of the panels of which the pool is composed. The independent Mediterranea pool can be installed without supporting bases, avoiding long time casting operations. Its robustness, its contemporary design and the integrated technical room (ready to be used) make it the ideal residential pool.
EPS BLOK, the pre-formed isothermal formwork system
The production of EPS BLOK, the pre-formed isothermal formwork system in straight and pre-curved modules that facilitate and accelerate pool concrete work, continues and remains in high demand. The lightness of the EPS BLOK makes it very easy to transport and its isothermal properties guarantee the optimal insulation of pool water temperature. This system guarantees an excellent construction not only for pools with traditional shapes but also for curved shapes, giving to the end-user the possibility to customise the pool's shape based on the garden architecture and personal taste.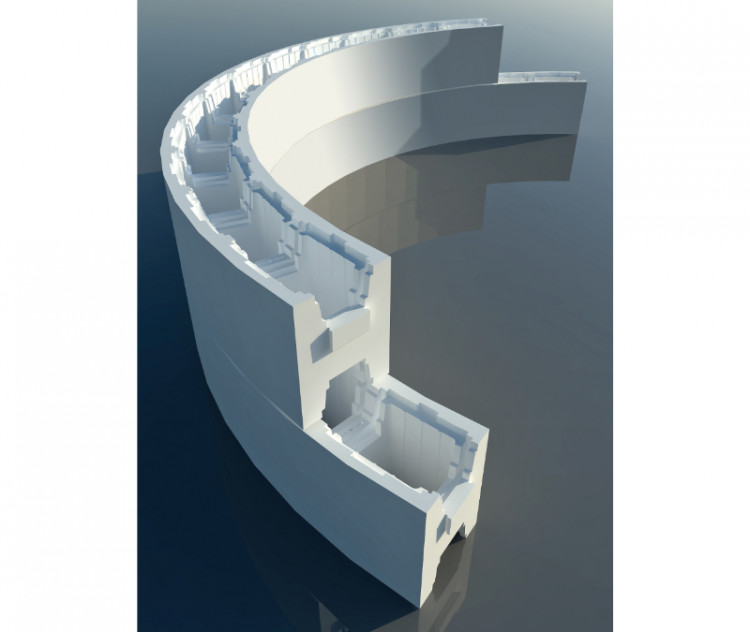 EPS BLOK
New range of ABS accessories
For the first time, C.P.A. is presenting its new range of ABS accessories projected by the company's technical department in compliance with current safety standards (UNI EN 13451-3). The accessories are moulded in Italy and are available in different colours to be adapted to all kind of pools and every aesthetic resquest. Among the new range of accessories: the CP9 anti-vortex main drains for hot tubs with safety grille, GM27 nozzles with loop or threads to save time on installation as the threaded loop consists of a single part and adapts to the type of structure thanks to the double thread, anti-vortex bottom drains for pools with huge flows, public plants and water parks, the CP3 return fittings and vacuum points for concrete, liner and panel swimming pools, the LX7 overflow skimmers with brass inserts for liners and membranes and, in the end, the inedited aspiration grid in stainless steel which guarantees the safety speed in aspiration, according standards.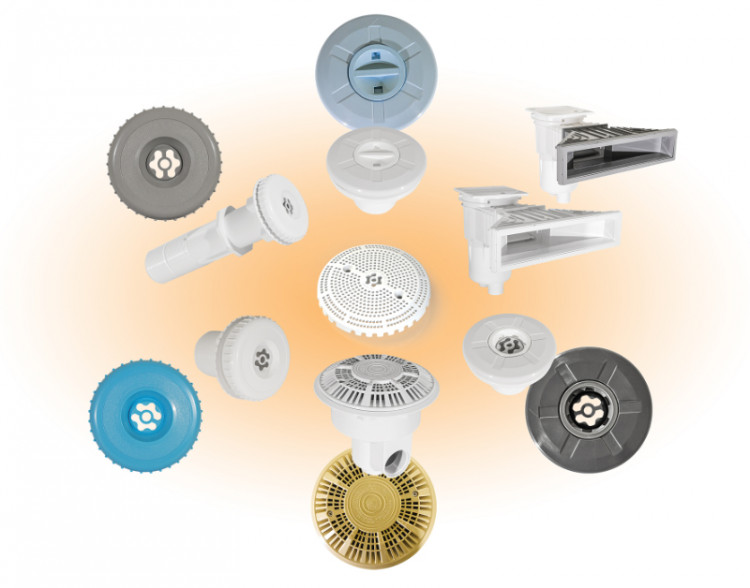 ABS accessories