A spa is almost always primarily heated by an electric heater, this is by nature energy intensive. By replacing it with a heat pump, the energy consumption will be divided by 5. The problem is how to discreetly integrate this efficient and economical means of heating. Polytropic has the solution: optimised integration of its STEPIO heat pump in the steps leading to the spa.
The STEPIO special spa heat pump: many advantages
This patented and exclusive concept comprises a heat pump with expertise from the specialist in pool heating for more than 20 years: the latest improvements for maximised performance with the use of R32 fluid, full-Inverter technology (variable power for the compressor and fan speed) and PolySmart Control for smart operation (the heat pump regulates its own power in order to adapt to the needs according to the water and ambient temperature).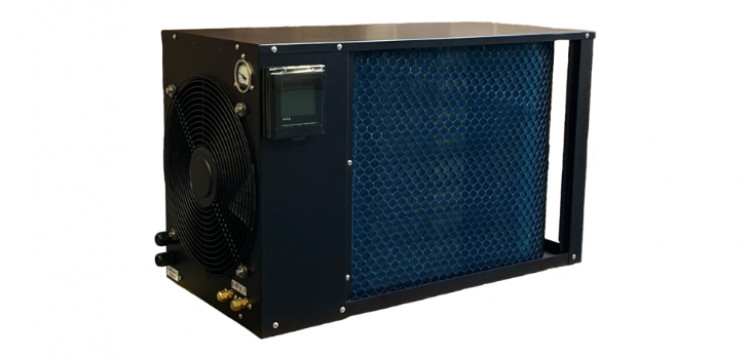 Pompe à chaleur pour spa STEPIO :

The Stepio heat pump also includes a Wi-Fi module for remote control via smartphone and permanent monitoring by the TechniCenter (4G optional). When technical excellence, service and energy efficiency are combined...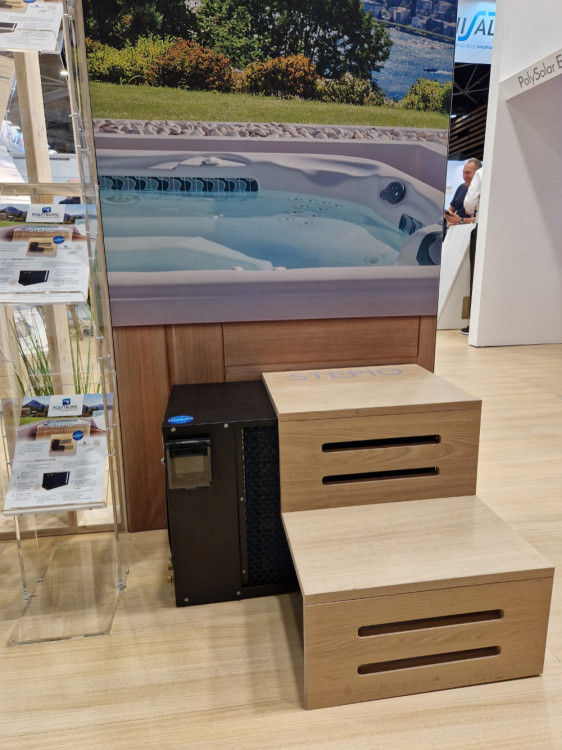 Stepio spa heat pump seen on the Polytropic stand at Piscine Global Europe 2022 in Lyon