Launched in 2021 by the French company Sirem, the Swimeo range of counter-current swim turbines is growing. It now consists of the S model, an outboard model for retrofitting, and the brand-new X model, an embedded model designed for new construction projects.
Sirem has unveiled new models to meet the needs of the sports pool market
Swimeo is also extending its range in terms of power by bringing out 2 new references: 250m3/h (leisure swimming) and 400m3/h (sports swimming).
The Swimeo S models are thus named the S250 and the S400. The X model is available in the X400 version.
The Swimeo X model consists of a kit to be embedded in a L700 x H1150 x W400 niche provided for from the pool design phase. The kit is made of 316L stainless steel that is compatible with saltwater pools. It consists of ten parts for simple installation with no risk of leakage because no wall opening is required below the waterline.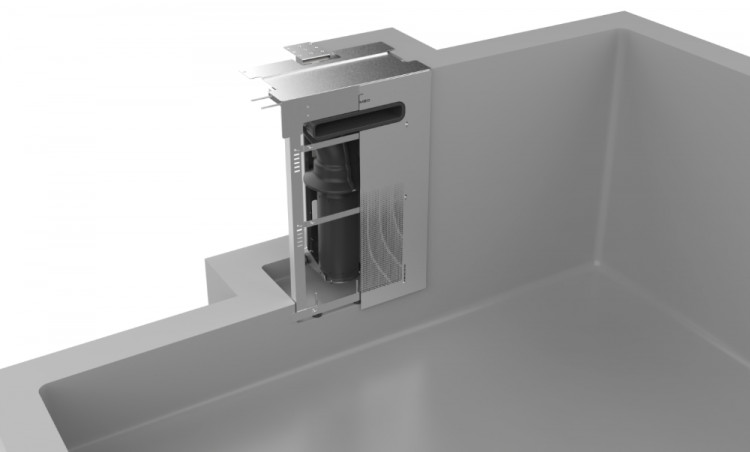 Swimeo
The entire Swimeo range incorporates Sirem technology with its low-voltage (24V) immersed power unit. Thanks to this technology, Swimeo turbines deliver over 250m3/h for an electricity consumption of 1kWh, in contrast to counter-current swimming pump systems that yield 80m3/h for an electricity consumption of 3 to 4kWh.
Sirem stand at Piscine Global Europe 2022 ©EuroSpaPoolNews