A traditional European spa producer since 1995, USSPA has released a completely new spa range which is raising the standards of the mid spa segment, yet offering attractive price to quality ratio.
A new spa range offering attractive price to quality ratio
VIBES stands out not only with a unique modern design developed by an award-winning designer team, but also offers advanced hydrotherapy designed in collaboration with physiotherapists. The series uses the latest technologies and quality materials, including an all-new AVONITE® Flex acrylic material from Aristech Surfaces. The latter, with its attractive surface combining acrylic qualities with a matte stone look, attracts customers' attention.
VIBES by USSPA offers 4 different models with a choice of 4 shell colours, which can be easily implemented in multi-brand showrooms. As standard, this range offers a modern UV-protected and maintenance-free cabinet made of a special sandwich with thermal insulation functions. The cover is made of an elegant GreyTex fabric.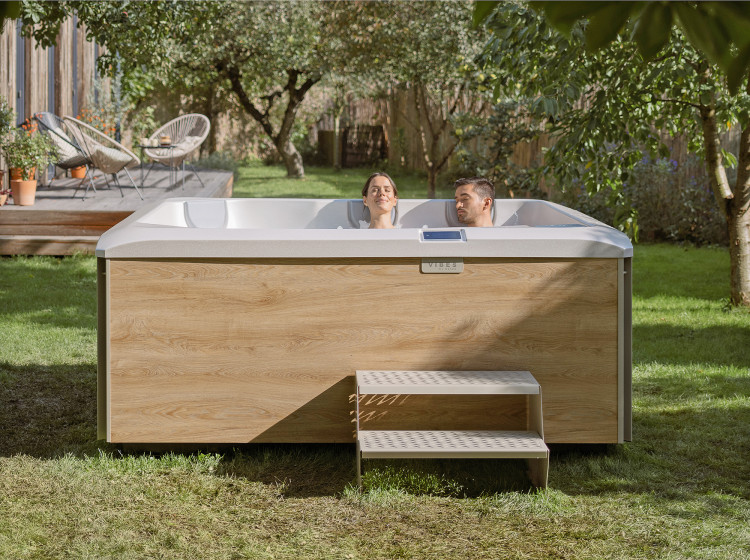 VIBES by USSPA offers 4 different models with a choice of 4 shell colours
This creation was born in a factory in the heart of Europe in the Czech Republic, from the first project to the design, moulding and final manufacturing, which allows short lead times. For ease of service and installation, these spas are equipped with proven components sourced only from European and American suppliers.
USSPA is currently strengthening its export activities and expanding its dealer network. The spa producer approaches each of the partners individually including tailor made trainings and support. Every dealer has access to its own client web-zone which provides a complete set of supporting materials for individual use. The dealers can benefit from a complex portfolio of products from a single supplier: two lines of private spas, public spas, swim spas including unique cover solutions. They will also benefit from 28 years of expertise in the spa and swim spa industry backed up by USSPA dedicated service and sales support.