The German and international pool and bath industry will look to the future with optimism at the 50th interbad in Stuttgart (27 to 30 September 2016) - and will look back with pleasure over 50 successful years of the trade fair.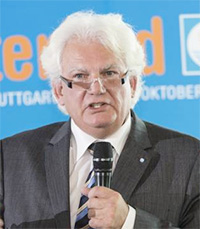 Christian Ochsenbauer
"What started back in 1966 as a small exhibition has turned into a large international trade fair for swimming pools, saunas and spas," says Dr. Christian Ochsenbauer, Managing Director of the German Association for the Recreational and Medicinal Bath Industry (DGfdB), one of the co-organisers of interbad along with Messe Stuttgart. The exhibitors appreciate the outstanding, compact structure of interbad which is both a sales show and a marketplace for ideas. A large number of renowned companies have therefore regularly attended the trade fair for many years. They include exhibitors right from the very start such as Chemoform, W. Spitzner, Ospa, EHA, Rabbasol Chemie and Villeroy & Boch.
High expertise of exhibitors and visitors
"interbad is the most important trade fair in German-speaking countries to present our outdoor whirlpools," says Katrin May, Global PR Manager Bath and Wellness at Villeroy & Boch. "The key factor is the expertise of the exhibitors and visitors. interbad has a clear advantage in this respect: the exhibitors know what they are presenting and visitors know what they are looking for. For our company, interbad is therefore the German industry platform at which we will again show our innovations in the area of outdoor whirlpools in 2016." In autumn 2016 we want to exhibit other new models and obtain specific feedback from retailers. interbad is a "stage" on which innovations can be ideally tested in order to cultivate existing contacts and forge new contacts."
Marketplace for competence and know-how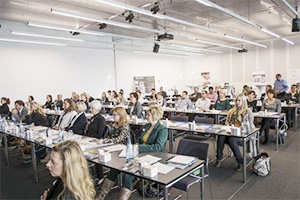 "The concentrated quality and quantity of the entire pool and bath industry come together at interbad," says Dr. Ochsenbauer. Great importance is actually attached to the exchange of information and experiences: the presentations in the exhibition halls are accompanied by events such as the Congress for Pool and Bath Technology whose conferences and special events impart concentrated competence and practical know-how. Another permanent programme item is now the Spa Market Conference which features talks and workshops on design, cost-efficiency and marketing for wellness complexes. "creating atmospheres", the expert talk forum established in 2014, examines topics such as energy conservation or operating concepts. Other popular programme items include the Swimming Pool Constructors' Day and the Fitters' Conference which provide craft trades with the latest findings for "everyday business".
From a trade fair to a museum: "50 years of interbad in 2016"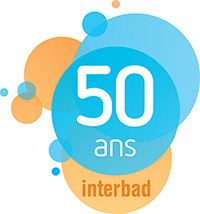 On the occasion of its 50th anniversary, interbad is a future model - and yet ready for the museum: in cooperation with the German Association for the Recreational and Medicinal Bath Industry, the Museum of Bathing Culture in Zülpich will stage as part of interbad a special show with the working title "50 years of interbad in 2016 - construction of baths, and pool and bath technology over the course of time".
Following its premiere at interbad, the exhibition will initially be held at the Museum in Zülpich up until January 2017. "The focal point of the special show, i.e. the history of bath establishments, overlaps with the programme of interbad," says Dr. Iris Hofmann-Kastner, Director of the Museum of Bathing Culture. "The exhibition focuses on the same topics as we do.
The latest trends will be presented at interbad, and trade visitors will meet one another. I attended interbad for the first time in 2014 and gained many new experiences. The premiere of the exhibition at a trade fair is "very exciting because we do not expect to encounter typical museum visitors there."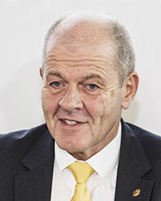 Ulrich Kromer von Baerle
"Highlight in the industry calendar"
Ulrich Kromer von Baerle, President of Messe Stuttgart, anticipates that interbad 2016 will attract hoteliers, private builders and investors who are both able and willing to pay: "Money is available, and there are only a few lucrative investment forms due to the low rate of interest at present.
At interbad we provide extensive know-how from all areas together with inspiration and the right products and services.
We are therefore confident that we can again make interbad 2016 a highlight in the trade fair calendar."