Through its engineering division, Fluidra Engineering Services, Fluidra has been entrusted with designing, supplying and installing the Olympic competition pool and the training pool for the 29th Summer Universiade, the World University Games to be held in Taipei.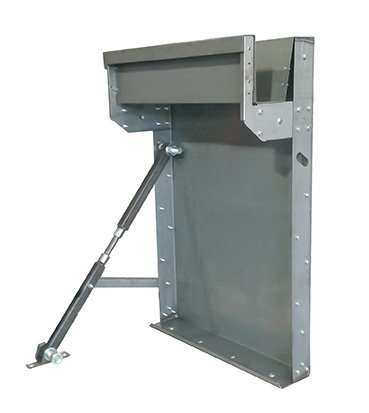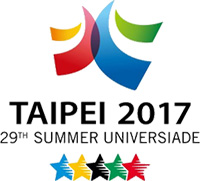 The pools for the event, which will be held from 19 to 30 August 2017, have been commissioned by Taipei City Government. It is committed to the most advanced solutions, specifically in terms of construction and water treatment. The floating Skypool system fulfils this remit as it enables a temporary pool to be built without affecting a sports pavilion's flooring because it does not have to be anchored to the ground. In addition, the compact Nefrona water treatment system has been specially designed for provisional swimming competition facilities and has already been used in other championships.

Once the 29th Summer Universiade is over, the pools will be moved from the Multipurpose Gymnasium at the National Taiwan Sport University to its definitive location in south Taiwan.
The Skypool system
Skypool is a construction system comprising hot-dip galvanised steel panels coated with a PVC-P membrane. Highly resistant to abrasion and corrosion, the panels adapt to any existing infrastructure such as sports stadiums and arenas, or any other venue where an event may be held.
The floating model has been chosen for the World University Games. The panels are assembled on frames joined by a lengthwise beam. In order to withstand the water pressure, the frames facing each other on opposite ends of a pool are joined together using steel cables arranged lengthwise and crosswise under the plates on the pool floor. As the pool shell fills with water, the cables become taught to counteract the force exerted by the mass of water on the pool structure. Using this system, the original flooring remains totally protected.
Compact Nefrona water treatment system
The use of the Nefrona monobloc ensures a high level of disinfection and filtration in order to obtain high quality water. Nefrona is a compact, transportable modular filtration unit. It stands on a hot-dip galvanised steel bedplate to prevent corrosion.
All of the unit's components come completely assembled and ready for use. Only the water inlets and outlets, and the power supply need to be connected.
Its size enables it to be shipped easily in standard containers, and it can be disassembled into different blocks. Thanks to it modular structure, Nefrona can be installed in areas with limited access (minimum space of 1.70 x 2.20 m in height required).
For further information about Skypool Commercial Pools