BAYROL Deutschland GmbH, headquartered in Planegg, Germany has acquired the "PoolCare" division of HARKE PackServ GmbH, located in Mülheim Germany.
HARKE PoolCare provides professional, customized services in the field of swimming pool sanitization and boasts an extensive range of pool care products. HARKE PackServ is a subsidiary of the HARKE Group, an international marketer and distributor in the chemical, pharmaceutical, food, cosmetics and imaging industries.
The acquisition includes the company's entire network of swimming pool dealers in Germany and several other European countries. In addition, BAYROL is also acquiring the entire pool care product range currently being marketed under the SYNaqua and PoolsBest brands as well as a number of private labels.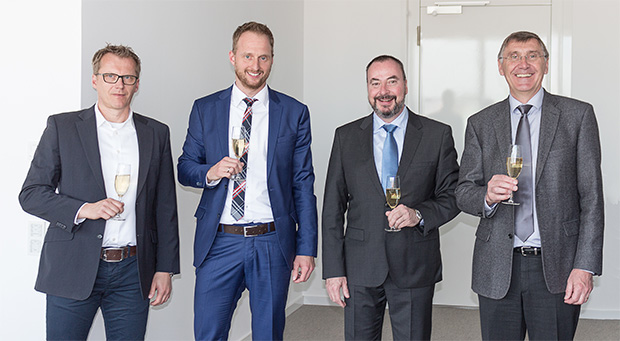 From left to right: Jörg HANS (Managing Director of HARKE), Jens PRINSSEN (Managing Director of HARKE),
Jürgen KOENIG (Commercial Director Germany & Export BAYROL), Daniel RICARD (Managing Director BAYROL)
The acquisition of the HARKE dealer network and pool care brands will enable BAYROL to develop new customer relationships and to expand its market share within the pool care sector. Meanwhile, the divestiture of this segment will allow HARKE to focus on other divisions.

As a consequence of the acquisition, the HARKE customer and product portfolio will benefit from the continuous R&D programs at BAYROL, as well as BAYROL's marketing expertise in the pool and spa water care sector.

"The acquisition of the PoolCare division of HARKE marks a new chapter in our growth strategy in the pool water care sector", explains Jürgen Koenig, Commercial Director Germany & Export. "The successful completion of this takeover is an important step in expanding our sales activities within the German swimming pool dealer sector. In particular, we look forward to working with clients with whom we have not previously had a business relationship."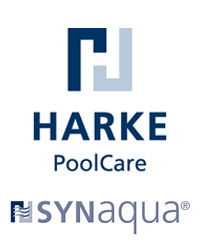 Jens Prinssen, Managing Director of HARKE PackServ GmbH, adds: "For over 10 years, the PoolCare division of HARKE has been synonymous with the development of high-quality products and solutions for our customers in the pool water care sector. As a company, we are delighted to be handing over this division in its entirety to a company that is an expert in pool water care. With its international sales channels, firstclass expertise and many years of experience in the field, BAYROL is the best company to continue providing our customers with high-quality pool care products. BAYROL has a proven track record in offering innovative solutions in the pool water care sector."