End of January 2018 more then 150 Peraqua Partners from over 15 countries took part in this perfectly organized event in Upper Austria.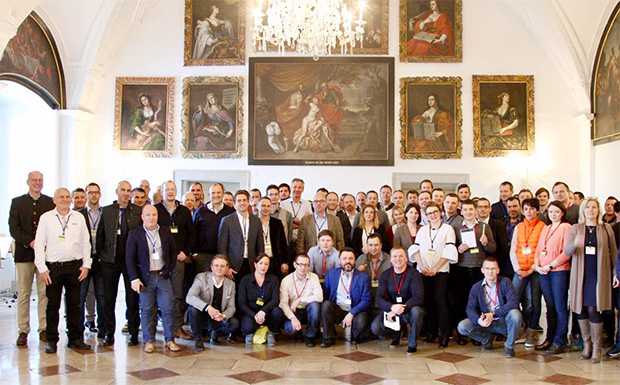 This time Peraqua has rented a complete castle in a very rural and hilly area next to the head office of Peraqua Austria. A perfect location for more then 9 seminars & exhibition & related to Smart pool control products, Energy & Water saving Technologies, Praher Valves Technology, Ondilo ICO introduction, RGB underwater illumination, Smart Inverter Heatpump Technology & new heat exchanger range, ABS Ocean Pool Mounting Parts & Ocean Pool cleaning accessories Made in Austria.
Furthermore all the partners had the opportunity to visit the Main Praher Plastics Factory near the castle where Praher has already started in 1971 R&D and production of high quality PVC/ABS 2- 3- 6 way valves- pipe- and fitting Systems, pool cleaning accessories and pool control units...
The evening program in a very old brewery next to the castle incl typical Austrian meals and folk music was a perfectly organized event too where all the participants had the chance to relax and network within the Peraqua Partner family.