Water Robotic Company Europe, which manufactures and sells the KWADOO range of French swimming pool cleaners, is looking for a financial partner or buyer.
KWADOO, a unique philosophy, innovative technologies with worldwide patents and French manufacturing and design
A unique philosophy
The KWADOO range has created a new model of electric swimming pool cleaners from a technological and commercial perspective. It redefines the user's needs by getting down to the essentials: maintaining and cleaning a swimming pool at the best price possible, with improved performance, while also focusing on the service life of its parts.
To meet these goals, Water Robotic Company Europe has created 2 extremely technically simple pool cleaners, with an innovative after-sales policy: you do not throw the cleaner away when it breaks, you repair it.
Unlike all other electric pool cleaners, KWADOO are also the only ones that can work in cold water (down to 1°C) and therefore all year round. KWADOO means "Clean Different".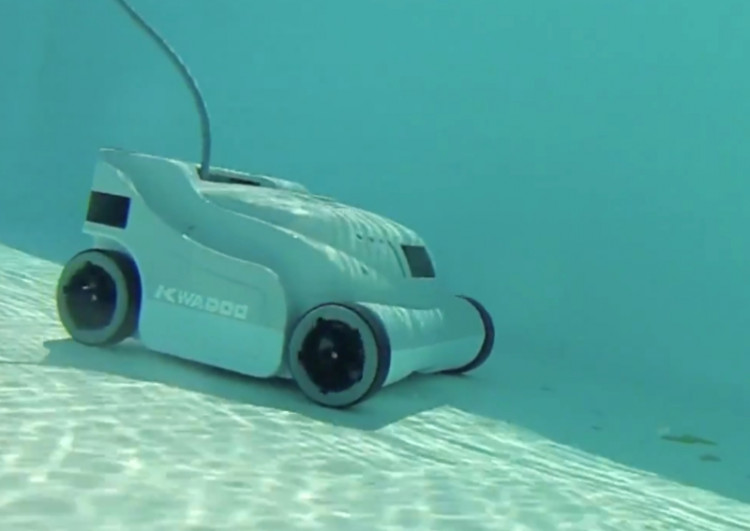 The innovative technologies of KWADOO pool cleaners help optimise the cleaning of swimming pools
Innovative technologies with worldwide patents
With over 35 years' experience in swimming pools and electric pool cleaners, WRC Europe has developed innovative technologies that optimise pool cleaning, while greatly simplifying existing techniques, which vastly improves reliability and therefore the after-sales service.
This manufacturer holds valid patents in France, Europe and the USA and has several developments in the pipeline that should revolutionise the market.
French manufacturing
KWADOO pool cleaners have been designed to be produced at the lowest cost and by non-specialist teams. This specific feature ensures that WRC does not need to relocate production to China or elsewhere.
The French manufacturing and competent after-sales service in France will be a huge asset now and, above all, in the future.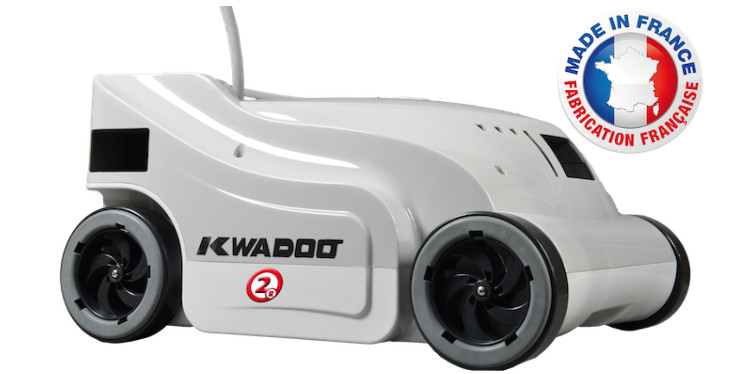 The French-made KWADOO 2R pool cleaner
KWADOO, electric pool cleaners with over 15 years' experience
KWADOO are made and sold through the company Water Robotic Company Europe, which holds the patents, injection moulds, production and sales. The company head office and production site are based around Toulouse in Balma.
Electric pool cleaners' journey on the market
The company was created when Maxime Puech, who has worked in swimming pools and pool cleaners since 1984, joined forces with Vincent Lavabre, the designer and engineer of the two who had already been working together since 1999.
Maxime's father, Frédéric, created one of the first electric pool cleaners: SWEEPY, which was sold to the ZODIAC group in 1994. . Maxime and Vincent then designed the MOPPER electric pool cleaner in 2005, which was used as a model for the design of the KWADOO Pro.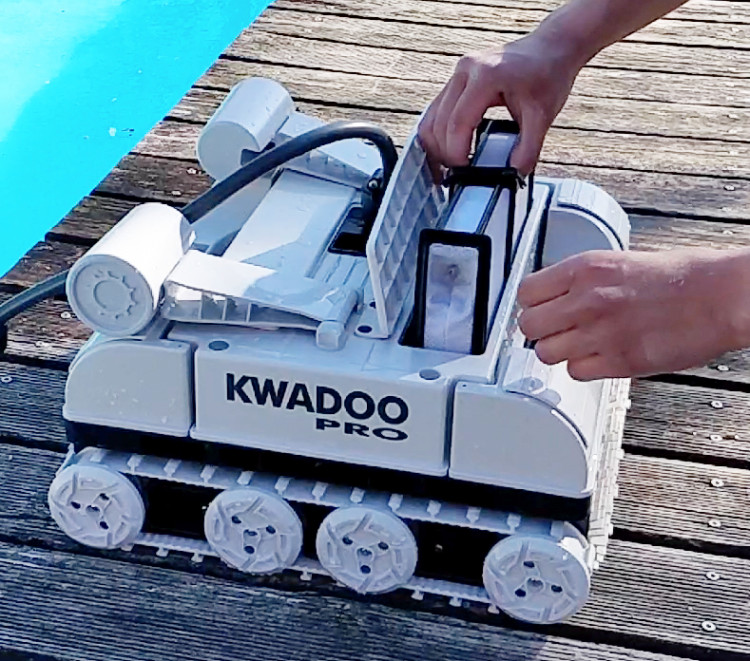 The KWADOO Pro electric pool cleaner
Why is WRC Europe looking for an investor or buyer?
With its technology, assembly know-how, new developments in the pipeline, expert staff and efficient after-sales service, WRC Europe has come to a crossroads. After over 15 years of study, research, design and filing international patents, the manufacturing and sale of the KWADOO range has to move to the next level. This is why WRC Europe wants the support of a financial partner or to deal with a buyer.
For more information or to contact Maxime Puech, click on the following link or send an e-mail straight to m.puech@me.com.