The past months have been marked by innovations and upheavals that have raised SCP Germany to a higher level. Apart from the increase in staff, the spatial restructuring is particularly noteworthy. By the end of 2021, a state-of-the-art warehouse was put into operation and the storage area was expanded to 3,000 m². This enables faster and better scheduled logistics.
Customer proximity and a smooth process: top priorities for SCP Germany
Customer proximity and a smooth process are top priorities for SCP Germany. Therefore, a collection office has been set up for short-term orders, among other things. Moreover, workshops handling after-sales jobs were equipped with their own test pool and housed in larger premises.
SCP Germany remains true to the shared goals of Poolcorp, the world market leader in swimming pool technology and accessories. SCP's goal is to further increase its position in the pool market through joint expansion together with its customers. Through continuous improvement of the quality of their services, they want to further increase the satisfaction of their customers and their customers' customers together.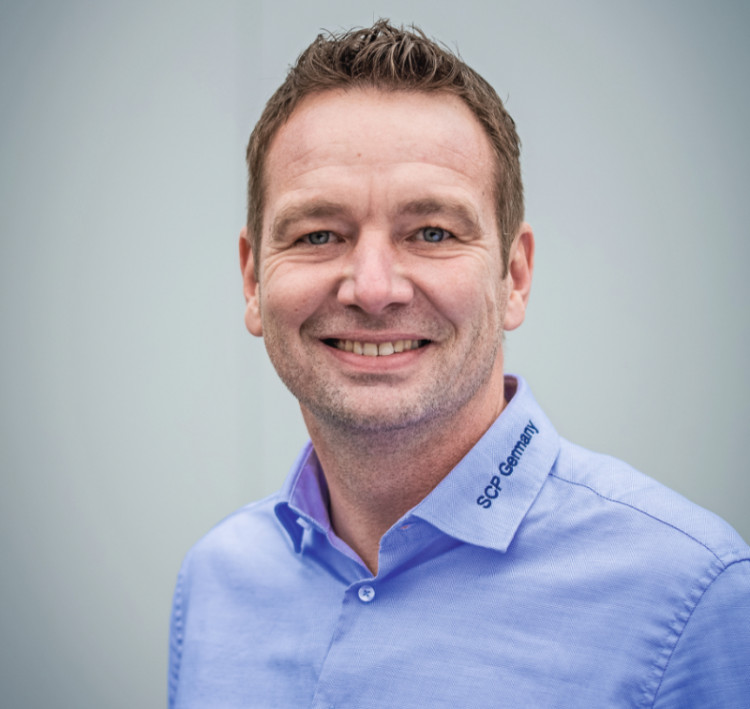 Eric NOLL, Regional Manager SCP Germany
SCP Germany is characterised by a wide range of products, including the best-known partner brands of the POOLCORP Group, exclusive articles, competitive offers, permanent availability of finished goods and spare parts, and punctual deliveries.
Regular training courses are offered by expert instructors from the suppliers in order to give SCP Germany's customers a full understanding of the products and their use.
SCP's qualified team is always up to date with the latest developments on the market and offers technical service as well as comprehensive advice on product selection.
Fast processing of complaints including fair guarantee services round off the service of SCP Germany.