LPW Pools, a 100% family business founded in 1962 and a member of The Swimming Pool Hub (TSPH), organised an open day on Saturday 29 April to present its renovated building in Aarschot. In addition to a brand-new building, LPW Pools also exhibited new products and demonstrations. The company thus shares its ambitions for the coming years to export towards new markets.

A new building and promising ambitions for the pool manufacturer
With over 60 years of experience as a pool manufacturer, LPW Pools has acquired a solid reputation as a reliable partner for private customers and professionals alike. The existing buildings were in need of a good refurbishment after all these years. During this open day, LPW Pools not only presented its entirely renovated head office, but also its ambitious projects for the future.
The new LPW Pools building was built on the existing site by Belgian construction company BuildUp, a pioneer in the research and development of innovative and sustainable modular construction solutions.
After conducting a 3D scan of the existing building, the construction of the new structure and its off-site production began. This method of working enabled the construction of the entire building within a short time frame with minimal tolerances with respect to the existing constructions.
The building is also highly sustainable. The walls are insulated with recycled newspaper cellulose, a green façade has been installed to contribute to biodiversity, and rainwater is collected to irrigate this green façade and to fill toilet cisterns. In addition, it saves energy thanks to advanced insulation, ventilation with heat recovery, a heat pump, underfloor heating and cooling, automatic awnings and roof-top solar panels. Thanks to this smart domotics system, energy is also saved by ensuring that lighting, heating, air conditioning and awnings can only be operated when there are people inside the building.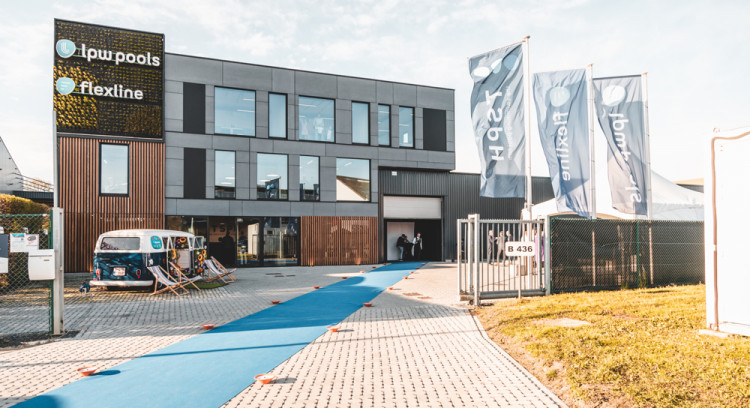 Open day to present the renovated building of LPW Pools in Aarschot
The construction of the new offices is part of a wider range of investments that aim to materialise the company's ambitions and projects for the future. In particular, this includes the export of pools to new European markets, such as Germany, the Netherlands and Scandinavia. The new head office is the ideal base from which to coordinate all this. With its strong regional presence, its European plans and its focus on sustainability and quality, LPW Pools is ready to grow its market share on both the regional and international levels.
"With the renovation of our offices in Aarschot, we are even better equipped to serve our customers while reducing our environmental impact", declares Jennifer Van Poucke, marketing manager. "We are doing everything possible to offer our employees a pleasant working environment and a unique experience to our visitors. Customers can make an appointment to test the pools and enjoy a moment of relaxation with the family."
During the open day, LPW Pools also presented 13 sustainable monoblock pools with various accessories, such as an automatic shutter system, a mobile deck and LED spotlights. The pro athletes of the Tuesday Team were also present to demonstrate the combination of sports and swimming pools.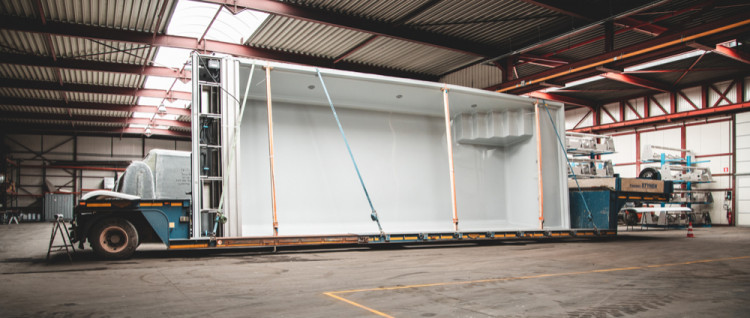 Monoblock pool by LPW Pools