This year's SHK construction trade fairs in Brno (24. - 28. 4. 2012), came in a spirit of great expectations, especially for those interested in the Swim Spa. For the first time USSPA, the first Czech manufacturer of Jacuzzis, presented its latest innovation. The automatic thermocover ACS® enjoyed a lot of attention from the visitors as well as exciting the expert panel. On the very day it was introduced on the market, it won an award in the form of the SHK 2012 Gold Medal.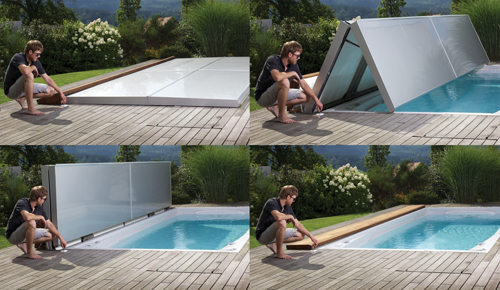 The lifting mechanism of the ACS® works just like the roof of a convertible, making it possible to uncover and cover the Swim Spa at the press of a button!
This patented solution not only found a lot of admirers at the fair, it also has its first owners.
The automatic thermocover ACS® can now be seen on the Swim Spa XL at the USSPA showroom in Zelenec near Prague.