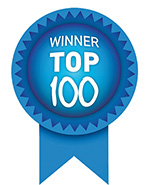 Annonay Productions France has created AUTOFIX®, which was awarded the Top 100 Innovations Prize in Lyon for its ingenuity in the Safety Equipment Category.
This innovation was designed to address the problem of "inconvenience" while using the conventional security fastenings of automatic pool covers.
The fruit of 2 years of R&D, this system allows one to lock/unlock the covers automatically.
It works without any effort on the part of the user, without power supply, simply using mechanical action and magnetic energy.
AUTOFIX® thus automatically locks the cover deployed over the pool, and is unlocked just as easily with a simple turn of the key.
For a perfect aesthetic finish, the magnetic fastener can be placed under the liner (liners, PVC 150 / 100th, etc.), making the device completely invisible and integrated into the pool.
AUTOFIX®, which conforms to NF P 90-308 standards, represents a technological breakthrough in locking systems for pool covers.