dinotec has developed an attractive additional feature for the popular PC DYNAMICS measuring, regulating and dosing system.

All versions in the new generation of device series are supplied with an integrated webserver as standard. This enables remote operation from any end device, for example, a smartphone or tablet.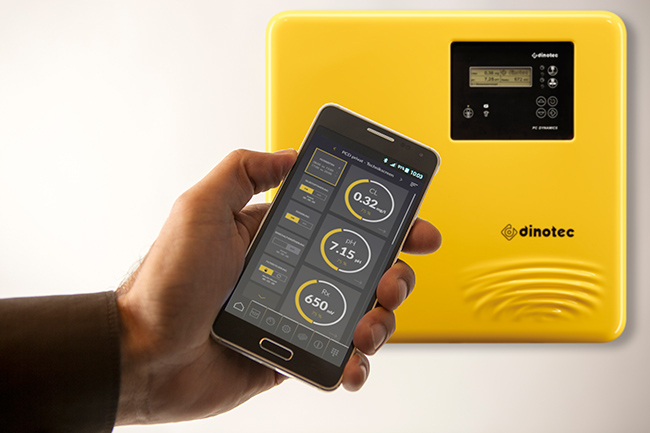 All the information you need at a glance. You can operate the device intuitively even using a smartphone or tablet.

To this end, the control system specialists based in Hesse, Germany, have developed an elegant, intuitively operated user interface. The responsive design adapts to the end device and enables easy operation from a smartphone, tablet or PC. The pool owner has access to their pool 24/7 via LAN, WLAN or the Internet.
PC DYNAMICS has been part of the established "Made in Germany" measuring, regulating and dosing systems for years.
The "new" PC DYNAMICS series will be available from 2019 at the latest. "PC DYNAMICS is one of our most successful devices. It is robust, easy to put into operation and simple to use. By developing the new remote control system, we are making the device even more attractive to our customers without changing the price," says Ralph Ziegler, CEO of dinotec GmbH.
The PC DYNAMICS device series is ideal for use in all applications: for private pools or public facilities, using chlorine or active oxygen for water disinfection.

To be discovered at interbad in Stuttgart
www.interbad.de