Autofix® 2.0 is the fully automatic locking and unlocking system created and patented by APF, for securing swimming pool covers.
In compliance with standard NF P90-308 (December 2013), this innovative system, which was an award-winner at the Piscine Global 2014 Exhibition, enables completely secure fastening of the automatic cover without need for manual intervention by the user.

Autofix® uses magnetic energy, which makes it easier to use and install. The magnetic sensors are attached to the wall of the pool, behind the lining (150/100 reinforced membrane or liner), and are completely invisible. On the end slat, a device fitted with magnets ensures the fastening of the cover to the wall (visible locking indicator).

This device may be installed either upon construction or during renovation. If fitted during renovation, simply change the end slat at the top end of the pool.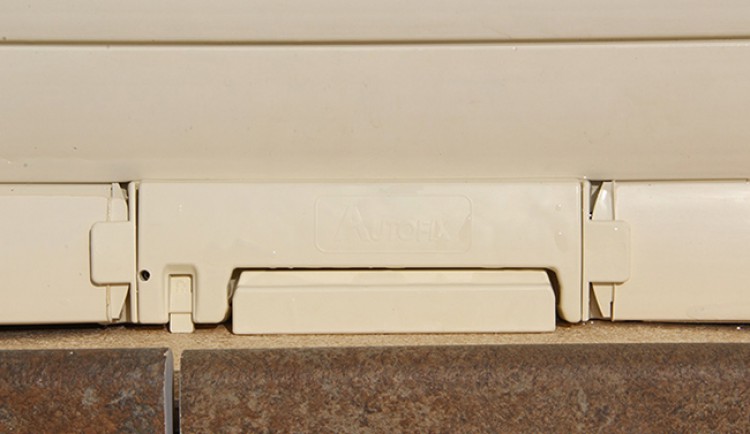 Developed 3 years ago, this smart system has already been installed in 500 swimming pools and the manufacture of the 2.0 version is being fully reindustrialised.
In this latest version, which has been on the market since mid-July, the magnet-equipped device fits perfectly within the thickness of the end slat and is suitable for pools with high water levels and underwater grating. Installation has been simplified even further, allowing for adjustment of the locking slider and providing a shorter unlocking strap. This results in a more straightforward, practical, and reliable system.