Swimspa Compact from Ocean Dreams combines swimming against the current and standing hydromassages
For counter-current swimming, the Ocean Dreams SWIMSPA COMPACT Swim Spa offers a comfortable 4-meter multi-activity space. The swimmer can swim in a width of 2.30 m and a depth of 1.38 m and / or be massaged by the hydromassage jets.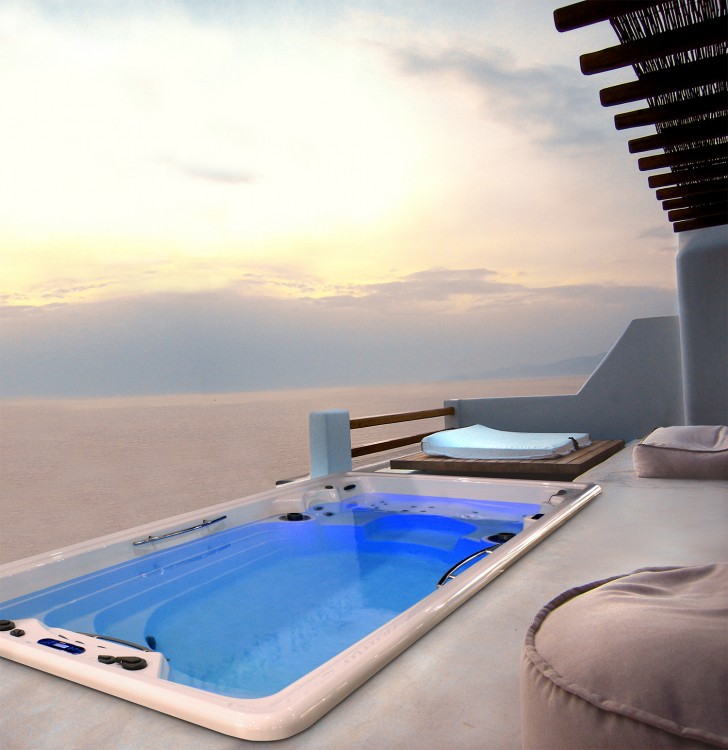 Jet power for sports training
To practice swimming against the current, the swim spa is equipped with 5 powerful Turbo Jets, to be controlled on a digital control panel. If desired, for even more exercises, he may acquire optional Fitness pack, composed of 4 elastic bands for the arms and feet and a pole with its elastic.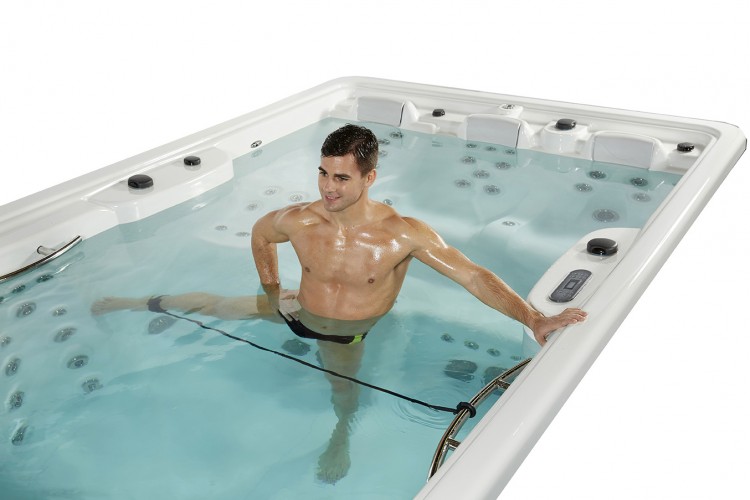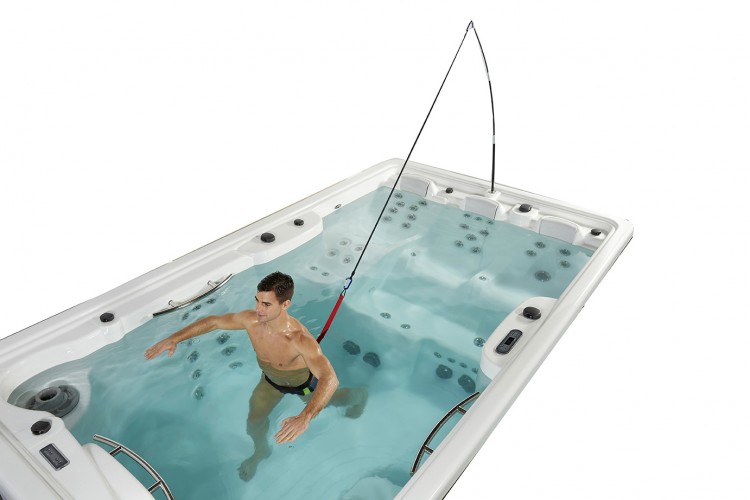 Fitness pack
The equipment of SWIMSPA COMPACT
Relaxation massages
After a swim against the current session, the swimmer can enjoy a comfort zone. He can receive massages through 18 stainless steel jets in an upright (exclusive) position. To relax, 5 LEDs and lighting accessories bring the benefits of chromotherapy.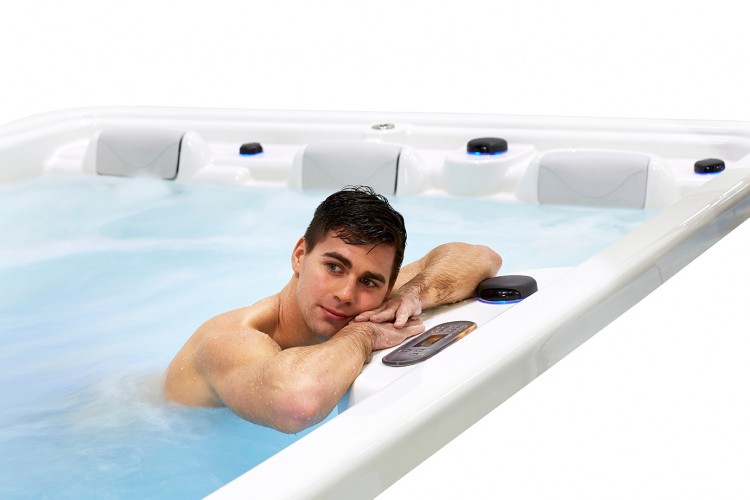 Technical characteristics of Swim Spa
This compact swim spa consists of a metal structure of high strength and an insulating base made of ABS. It is equipped with a filtration pump of 250 W, 3 massage pumps of 3 HP and an electric heater of 3 kW. The water is treated by UV purifier.
Options and choice in colors
The cabinet colour of the SWIMSPA COMPACT can be Coastal grey (dark grey shade) or Urban Grey (picture below). The tank can be chosen from White colours, Blue Marble or Sterling to fit any taste.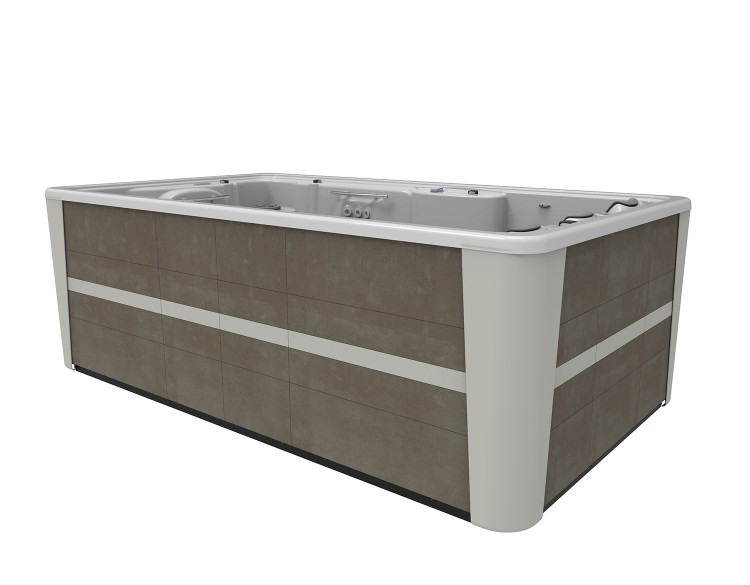 In addition to the optional Fitness pack, the owner of this swim spa can opt for a Bluetooth audio system, an EcoSpa double thermal insulation to save energy (the isothermal cover is included), or the built-in version of its counter-current swimming equipment.