Optional 4 '' touch screen for MASTER-INVERTER Full Inverter R32 heat pumps
Intuitive navigation and clear operation
A new optional touchscreen for the 2020 season has been added to Polytropic's high-performance range of MASTER-INVERTER Full Inverter R32 heat pumps (models L, L+, M, XM, XXS, XS, S and S+).

Range of MASTER-INVERTER Full Inverter R32 swimming pool heat pumps
These heat pumps offer intuitive navigation and clear running on their new screen with an IPS panel (state-of-the-art extra-bright TFT screen), measuring 4 inches diagonally (over 10.5 cm). This screen is protected by a layer of extra-strong thermal tempered glass and is easily interchangeable with the LCD screen (provided as standard) thanks to its fast plug & play installation.
The casing support with its transparent protective door protects the display from weather conditions, dust and scratches. The screen and its internal parts are protected from any damage.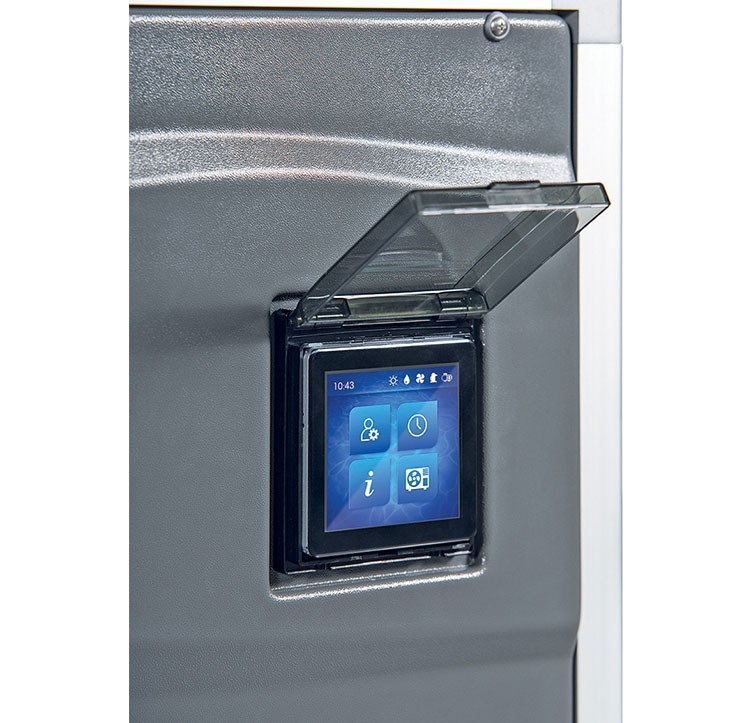 Casing support with its transparent protective door
3 operating modes
Users can access the 3 operating modes of the heat pump (BOOST, ECO-Silence and SMART) from their fingertips and adjust the clock or the timers, thanks to the menu's secure access. The brightness can also be adjusted, so the display parameters and information are comfortable to read even in full sunlight. Any alerts and errors are clearly visible on the colour interface.
Other new features can be discovered in the new edition of the Polytropic equipment catalogue, such as the range of heat pumps for hot tubs, or the new models of dehumidifiers and accessories for indoor or covered pools.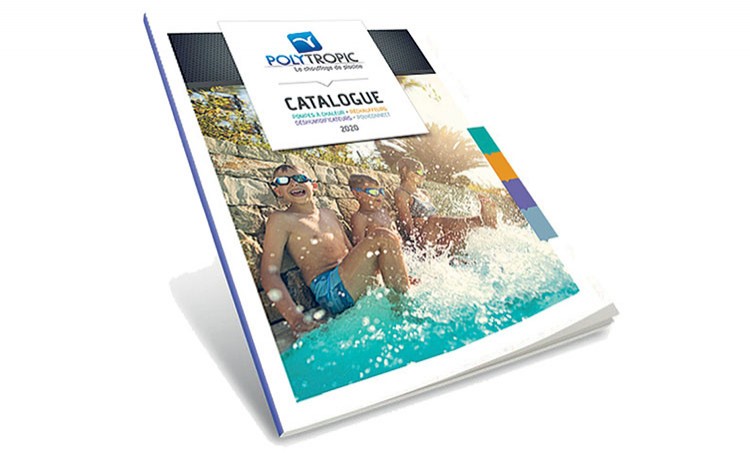 Polytropic 2020 Catalog