Pool cleaners exclusively sold by the pool specialists
B, D and P lines
Following its takeover of AQUATRON, a global manufacturer of pool cleaners, BWT has launched several lines of electric cleaners. Exclusively sold by swimming pool professionals, these 3 new lines are aimed at all pool owners. The B line is perfect for small and above-ground pools, the D line is aimed at the DIY market and online sales, while the P line has been specially developed so professionals can offer their customers unique pool cleaners on the market. These 3 lines of pool cleaners include BWT's own high-tech features.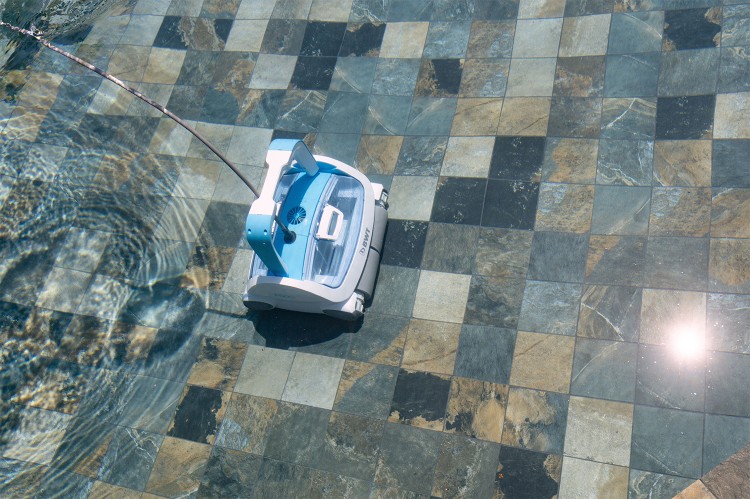 High-tech features
This is the case for the Ultimate Power which packs a dual motor, a strong gear drive and a powerful suction pump with adjustable nozzles. This 2-way pump adjusts its power to the type of debris it has to suck up in the pool, which allows the pool cleaner to run continuously, regardless of its operating mode.
For guidance, these pool cleaners have the innovative and intelligent Smart Navigation control system, with a built-in gyroscope and algorithm to calculate the route precisely. Any obstacles are avoided and the time and efficiency of the cleaning are optimised.
The unique, patented 4D Filter cartridge technology catches the smallest particles thanks to its fabric rollers.
These Plug&Play pool cleaners start their programme with the simple push of a button. In terms of maintenance, the cleaner's top access makes it easy to remove the filter to clean it, without touching the dirt.
The P600 APP model, connected pool robot
Finally, the connected P600 APP model can be controlled from the Best Water Home app (available for free) thanks to its Bluetooth module: you can therefore adjust the programme, recording, cleaning spots, etc., from your smartphone or tablet.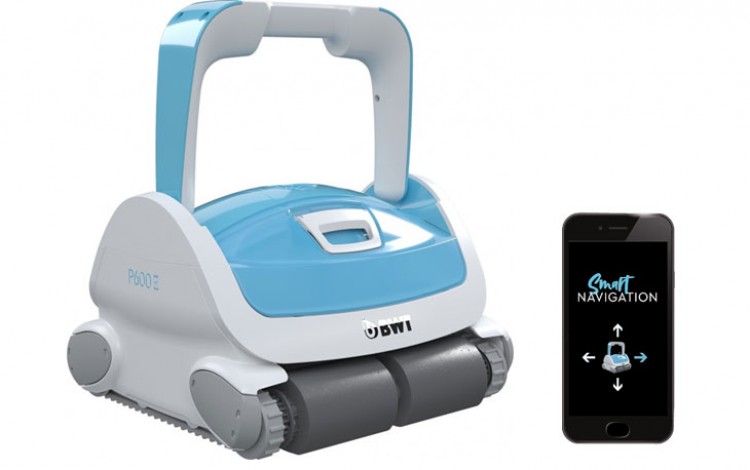 BWT P600 APP model