The EasyStar turbine driven counter-current system by BINDER turns even the smallest pools into a spa bath. Not only does the forceful current make intensive endurance swimming possible, it also enables wellness and health exercises. It is simple to install and it will be handled in just a few steps by the specialist dealer.
EasyStar, the mobile version of the fixed turbine HydroStar
EasyStar is the mobile version of the multi-award winning fixed turbine swimming system HydroStar. BINDER developed EasyStar specifically to be retrofitted into existing pools. The compact system has exactly the same performance and functions as the HydroStar and is available in various designs with flow rates of 160 to 550 m3 per hour. The current strengths can be conveniently set via remote control or using the training app HydroStar Next (Google Play store/App Store). The app also allows the swimmer to create individualised training programmes using a smartphone or tablet.
Easy to install
This gives the option to set and save the duration of a training unit as well as the current strength. Each training unit can be divided into intervals with different current intensities. Swimmers can find all relevant information in the app, such as distance covered, time required and current strength. This allows them to monitor their performance in detail.
The retrofitted EasyStar system is hung over and screwed to the edge of the pool by the swimming pool technician. This takes little time and effort, as the installation does not involve laborious digging or a separate dry room. A standard household power supply is also sufficient for the system.
EasyStar uses just 20 to 50 percent of the energy compared with pump-operated systems. The system also hardly needs any maintenance and is quiet.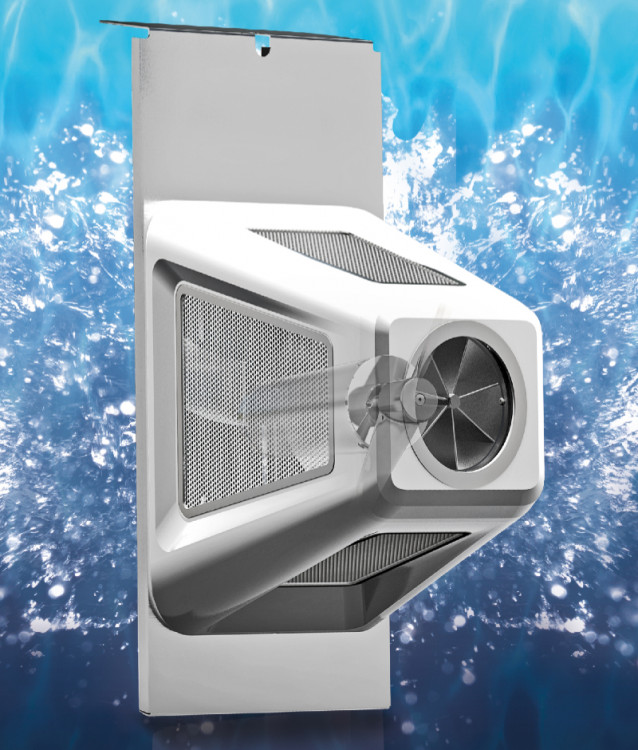 EasyStar