Mini pool lights are in style and CCEI has followed the trend with their new Mid BRiO compact pool light. It offers an unrivalled power-lumens-dimensions ratio with 2600 lm (monochrome) for a diameter of only 75 mm to create a real source of light in the pool.
Compact, innovative and stylish lighting solution
Designed with RVB+W technology, the Mid BRiO provides natural-colour lighting with a luminous flux of 1800 lm. In addition to remarkable performance for its small size, this pool light offers a diffusion angle of up to 160° where others are limited to 120°. It thus reduces shadowy areas in the pool.
This compact, innovative and stylish lighting solution screws into a standard 1.5" wall conduit. It is also compatible with the dedicated BRiO niche, which is entirely sealed and only requires a 121 mm opening in the pool wall for discreet installation.
The Mid BRiO screws into its niche with a quarter turn, remaining practically flush with the pool wall. The niche is available with a cable outlet in the rear or at the top.
The wide range of trims offered by CCEI enables harmonious installation and a custom finish: 316L stainless steel, coloured ABS, available for concrete pools, shells and liners.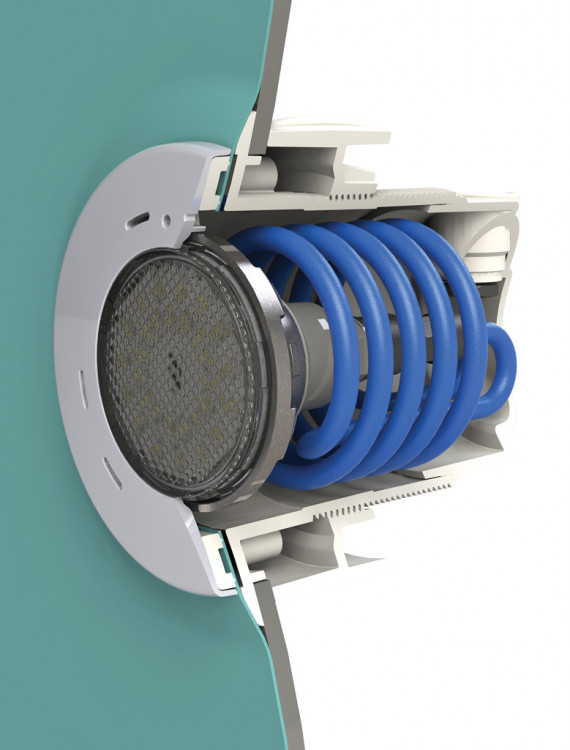 Mid BRiO screws into a standard 1.5" wall conduit