Pool Cover Systems, the designer and manufacturer of motorised swimming pool safety covers, has enjoyed sustained growth for several years. With superior quality, fast service and delivery reliability, Pool Cover Systems specializes in the production of high-end, made-to-measure pool covers in Europe.
A wide range of above-ground and submerged covers
Pool Cover Systems increases its capacity for pool cover production
In order to increase its production and storage capacity for swimming pool covers, the Belgian company has recently relocated into more spacious premises in Weelde, in the country's Flemish region. A second production line now enables them to meet the growing demands of the market.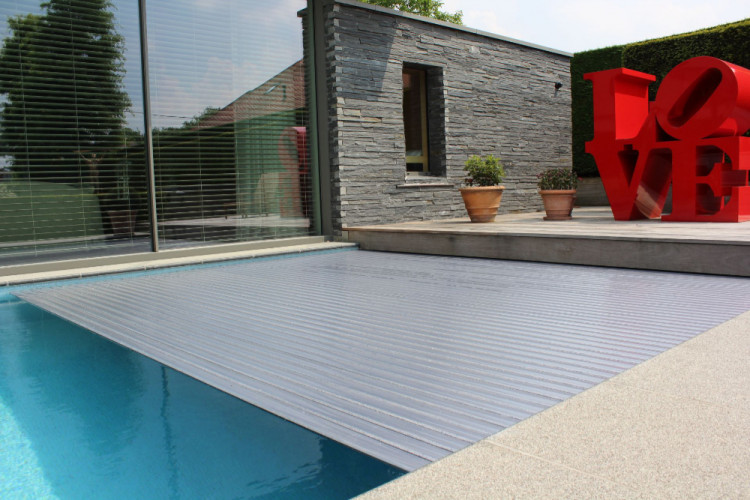 Submerged cover of Pool Cover Systems
Very resistant and tailor-made pool covers to secure the pool
The manufacturer offers a range of above-ground and submerged covers with highly resistant PVC (60 and 72 mm) or polycarbonate (60 and 72 mm) slats to secure the pool. These slats are fitted with an anti-alga opening, which enables the open part to be regularly rinsed in the pool water, thus limiting the development of algae. The polycarbonate slats are also UV-resistant thanks to a thick upper layer (> 120 ?).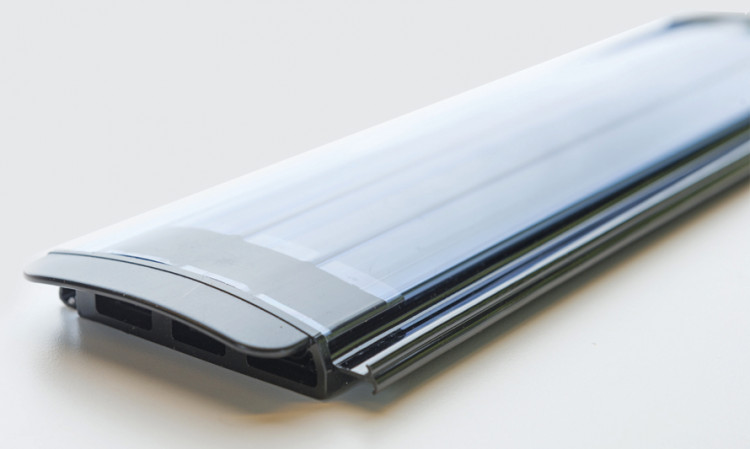 Slats fitted with an anti-alga opening
To satisfy the needs of most customers and to match any environment, the PVC slats come in solar blue and grey, white, light grey, dark grey, azure blue and vanilla. The polycarbonate slats are available in solar clear, solar metallic, solar black and solar gold. The solar slats have a transparent upper layer as well as a black lower layer, ensuring that a high level of heat emission is directed towards the pool water, which can gain up to 4 degrees per day.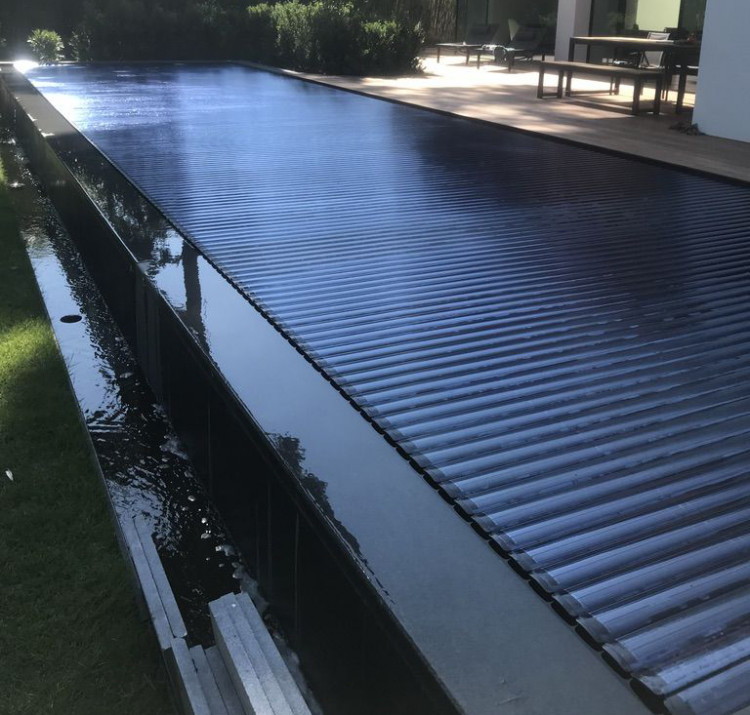 Made-to-measure pool cover with polycarbonate slats
These covers are actuated by a tubular electric motor controlled by a digital unit equipped with a screen. Assembly parts are made of 316L stainless steel and the motor roller axle is in anodised aluminium or stainless steel.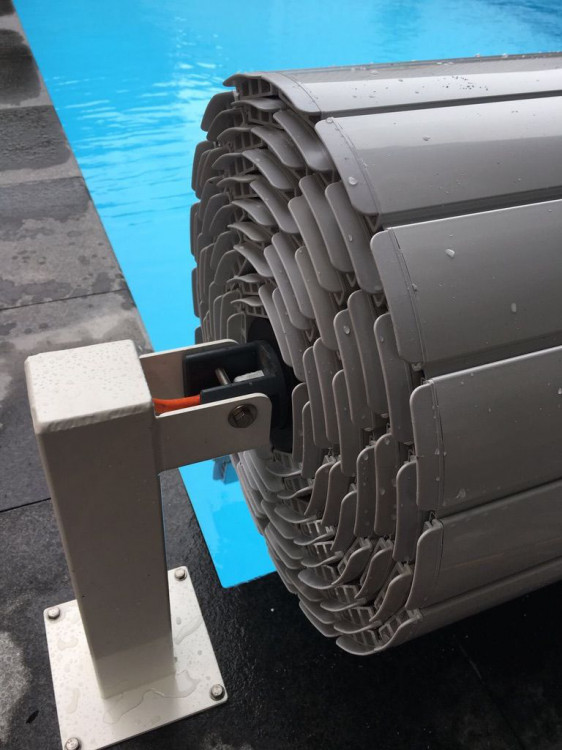 Pool cover actuated by a tubular electric motor
High-end pool covers supplied exclusively to professionals
Pool Cover Systems supplies exclusively to professionals. Thus, countless international pool builders have been relying on their quality for many years!
Don't hesitate to contact Simon Ryckewaert (Commercial Manager) for further information concerning the PCS range, for a quote. or to become a Pool Cover Systems partner.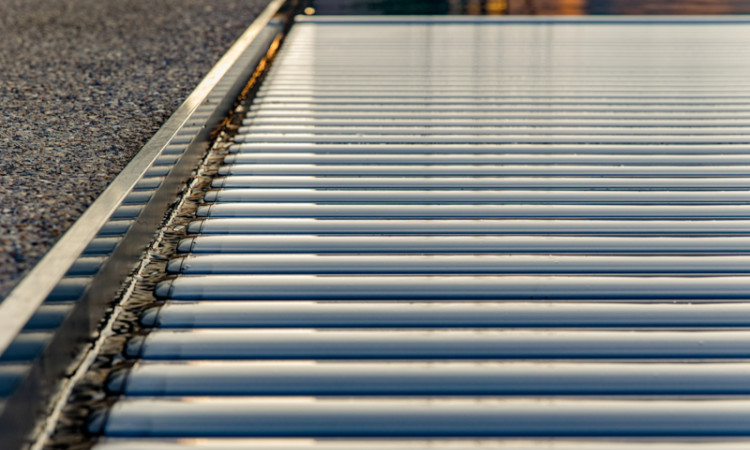 High-end pool cover of Pool Cover Systems