Pool Cover Systems has developed and produced bespoke high-end pool covers for over 10 years in Weelde, Belgium.
Stainless steel replaced by composite material and plastic
The added value of a rolling cover is well known: on one hand, it improves insulation by limiting heat loss and, on the other hand, it increases the level of safety around the pool.
Existing rolling covers possess profiles and suspension parts in stainless steel, which nevertheless eventually suffer from corrosion, especially with the evolution of pool water disinfection with chlorine salt electrolysis and hydrolysis. The latter increases the sensitivity of stainless steel to corrosion. Moreover, the company has noticed a certain hesitation of end customers concerning the price. A rolling shutter is a substantial investment, representing about a fifth of the total price of a pool. This alone is sufficient reason to find an alternative.
Pool Cover Systems has therefore developed a reliable and affordable pool cover consisting of composite profiles and plastic suspension parts. The use of composites and plastic eliminates any risk of corrosion and guarantees the cover an extended lifespan. Composites have the property of neither rusting nor oxidising on contact with water and oxygen.
The new system has been entirely developed in-house and was on show at the international 2022 Piscine Global Europe fair. It was also Pool Cover Systems' first participation in this leading event for the pool and wellness sector. It provided an excellent occasion to make the brand known throughout Europe, beyond the borders of Benelux.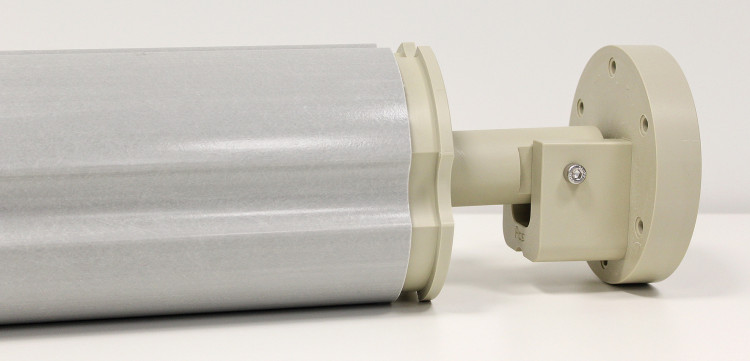 Non-corrodible components of the new PCS pool cover