Two new products are on show on the Binder stand alongside the EasyStar and HydroStar counter-current swimming systems. The latter has evolved with an elegant new feature: a luminous LED ring (IP68), winner of the prestigious German Design Award 2022.
Two new products to discover on the Binder stand
This luminous circle-shaped halo creates an atmosphere in the pool with numerous shades of colour (> 6000 RGB) that are fixed, mixable and dimmable. The retailer takes charge of its simple installation on a protective plate. The ring can then be easily controlled from a distance via the BINDER24 smartphone app.
Another new product from another Binder brand: the plug-and-play MetaTec motor for pool covers. Its advantage: very easy installation thanks to the absence of long drive cables. The motor control is positioned in the foot of the cover and is connected to the electrical mains via a 24 V cable. This installation cuts down considerably on installation costs compared with traditional motors.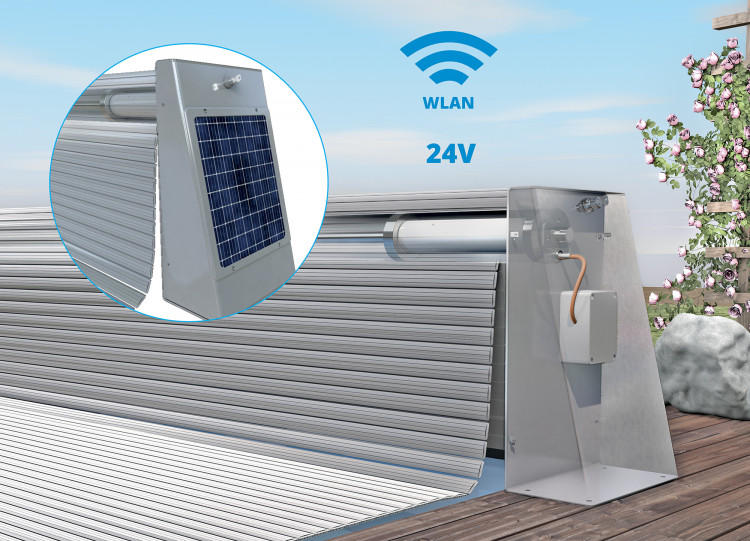 The plug-and-play MetaTec moto
For this development, Binder has given great importance to durability, offering a motor that can be entirely powered by solar energy. To do this, the pool cover manufacturer has simply incorporated a photovoltaic module into its equipment.
This new motor is available in 120 Nm and 150 Nm versions and can be operated via remote control, a key switch or an application.