The Hydroflex range of 150/100 reinforced membranes by APF Pool Design offers flexibility and durability, as well as resistance to tearing, distortion, ageing and temperature (33 °C for the Relief and Varnished Plain finishes, 32 °C for the Standard Plain finish). The membrane is varnished on the side that comes into contact with water to facilitate maintenance of the pool waterline.

A flexible, durable and resistant reinforced membrane
This membrane provides professionals with comfortable conditions for welding, with an ideal welding temperature at medium speed of 450 °C, low smoke emission and excellent resistance to charring. Its advantages are also aesthetic, with a wide range of trendy colours. The Relief model comes in several styles with mineral textures: Java Stone, Dune, Etna Stone, Granite, and a new colour, Jade Stone.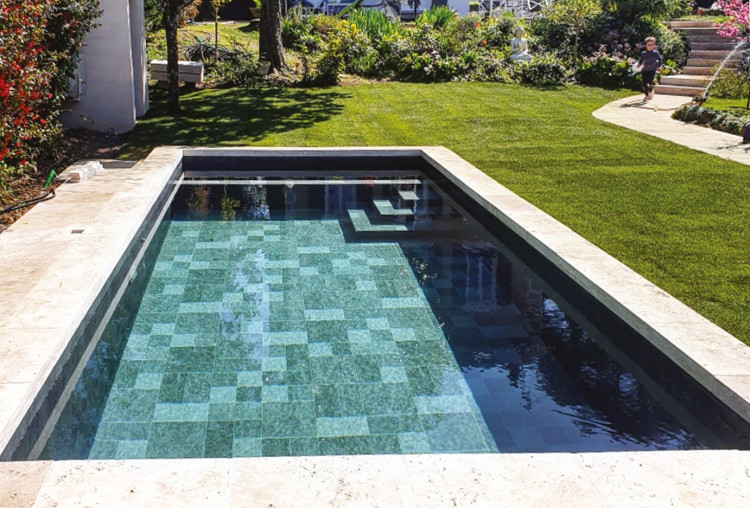 Pierre de Jade Hydroflex reinforced membrane
In the Varnished version, the reinforced PVC is also varnished on one side and comes in 8 colours: white, light grey, anthracite grey, light blue, French blue, sand, Caribbean green, and olive. This model is ideal for the construction or renovation of very large pools, overflow pools or free-shaped pools. The same colours are offered for the Standard Plain and anti-slip (with bristles) versions.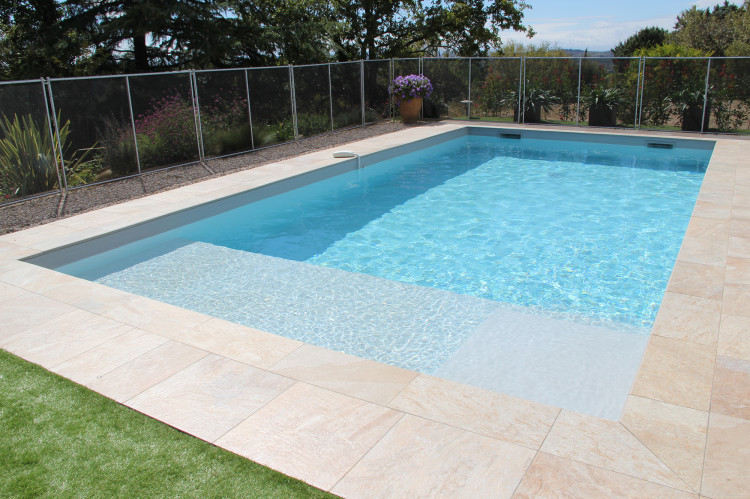 Light grey Hydroflex reinforced PVC
Warranties include 10 years for watertightness and 4 years for stain resistance, with NF EN 15-836-2 (upper level) compliance and Class C anti-slip rating for the Relief model.