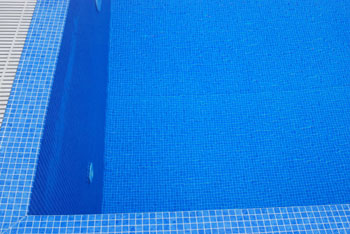 Italian manufacturer FLAG
continues its research and development plan ions are concerned and proposes original new products in the international market on a regular basis.
Flagpool Mosaic
, its new range of mosaic liners for swimming-pools, was presented at last Milan MADE Expo earlier this year.
The innovative design of this liner recreates the beauty of swimming-pools made of real mosaic. The result is so realistic that this product appears more real than the real one.
It represents an interesting solution for those who want the advantages offered by a PVC liner and the aesthetic effect of traditional mosaic coating. Flagpool Mosaic
is made by direct printing on a white membrane of a design that is protected during the last phase by acrylic paint.
It is available in three colours: navy blue, sand and turquoise.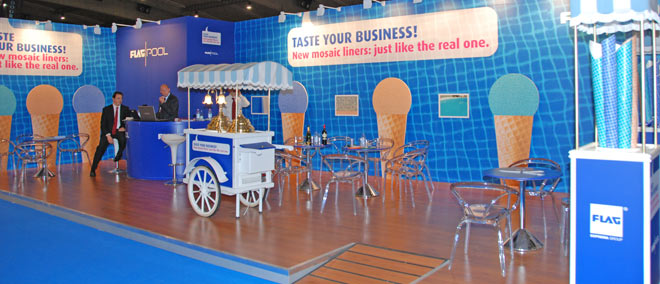 The FLAG stand during the Barcelona Fair