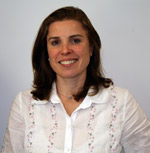 Coast Spas Manufacturing announces the appointment of International Sales Representative, Lorna Schouten.
With over 13 years experience in the International Marketplace she will be responsible for
growing and maintaining the company's presence throughout the European Union
.
Lorna has been working in Europe for over 10 years and currently resides in Germany.