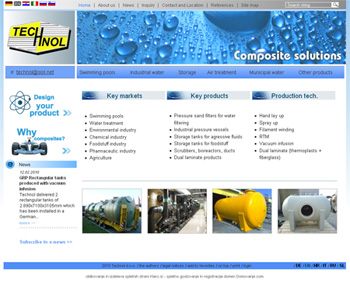 Slovenian manufacturer of fiberglass filters Technol has published in February the new website in 6 languages.
Last year
Technol
celebrated 20years of work and despite the global financial crisis 2009 was a successful year, proving that quality products are less subject to price pressures and crisis.
At present
Technol
is working to introduce a new line of filters for hotels and public sector.
The new website at
www.technol.si