On 1st of March, SCP Pool Portugal celebrated the opening of its new warehouse, a new surface of 4,000 m², in Rio de Mouro. The company presented to its clients, with guided tours, all the new services and equipment.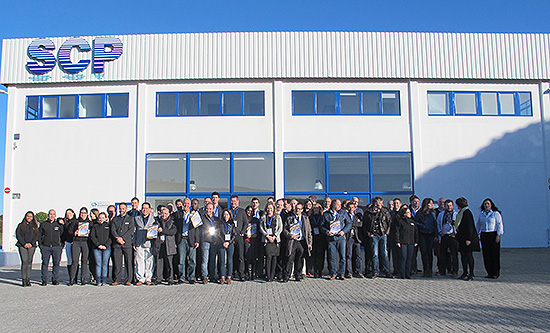 In addition to this presentation were also introduced the new team members to 200 guests, coming from all parts of the country. SCP could count on the presence of distinguished guests, including Mr. Eng. Carlos Fernandes, Coordinator of the Business Support Office of the Council of Sintra, the President of the Parish Council of Rio de Mouro, Dr. Bruno Heck, and the CEO of SCP Europe, Mrs. Sylvia Monfort.
In this event were presented the latest rooms, including the SCP Academy, the 1st Wellness Centre of SCP Europe and the new area of after sales service.