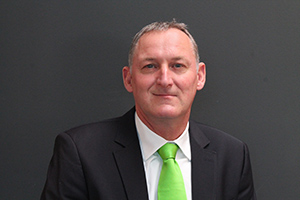 Holger Fritzsche
Holger Fritzsche is the new sales manager at Schmalenberger. He will be responsible for sales, strategy and planning for the areas of "Systems for swimming pool technology" and "Industrial pumps"

The 49-year-old takes over as of 1 September, from Andreas Wagner who has opted for a new professional challenge outside our company.

"We regret that Andreas Wagner goes" says Dietmar Rogg, CEO of Schmalenberger, "but we are pleased that with Holger Fritzsche we have found a competent and experienced successor, who has knowledge of our products, customers and markets. From 1992 to 2001 he has worked in service and sales departments at Schmalenberger".

Schmalenberger is specialist in industrial pumps and swimming pool technology. As a leader in manufacturing of centrifugal pumps for mechanical engineering as well as process and environmental engineering and a pioneer in the development of swimming pool attractions, the mid-sized company from Tübingen has made a name for itself internationally.