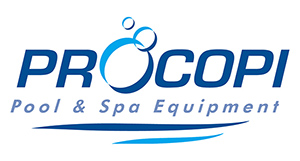 In 2017, PROCOPI UK's professional customers benefit from a larger range of products, with 3 times more products dedicated to the English market. PROCOPI thus covers the whole range of products for private swimming pools, public swimming pools and spas.
In order to ensure the best possible service for its customers, the company sets up new sales offices, with meeting rooms and a training center, in Essex, Southend-on-Sea.

From the first half of 2017, commercial and technical trainings are offered on the products and technologies featured in the PROCOPI catalogue.

In addition, a new logistics system ensures efficient delivery of all products in its range.
The professional range of its products, unavailable online, is reserved exclusively for swimming pool and spa installers, while the «ProSwell» range is accessible on the websites.

Professionals can also take advantage of its marketing support, with POS Displays for the showroom, under a «Procopi Partner» agreement.
For more information : info@procopi.co.uk.