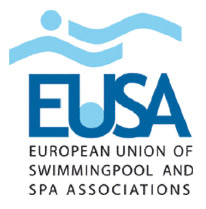 The next Wet Leisure Industry Gala Evening, which features the British Pool & Hot Tub Awards hosted annually by BISHTA & SPATA, promises to be even bigger and bolder at SPATEX 2018, as it will also include the presentation of the 2017 European Pool & Spa Awards. The latter will be streamed live across Europe.

The glitzy evening, which is open to the whole industry, takes place on the first day of SPATEX, on Tuesday 30th January 2018 in the Premier Lounge at Coventry's Ricoh Arena, and also includes the re-presentation of the ISPE Awards.
As well as hosting these prestigious awards the Wet Leisure Industry Gala Evening provides a full evening of entertainment and networking. The night includes a drinks reception, three-course sit-down meal and this year's theme is a Vegas spectacular with a live show from a 'Rat Pack' band and a black and white evening dress code, black tie optional.
Tickets for the evening cost £71.95 (+VAT pp). Tickets are available now, and sales close on Monday 15th January 2018. It is advised to book early if you would like to secure a full table of ten, please call: 01264 356210/1
It will be a big evening as the 2018 British Pool and Hot Tub Awards will be celebrating the 40th anniversary of the SPATA Awards and the 10th anniversary of the BISHTA Awards.

Check out the full show schedule at www.spatex.co.uk

SPATEX 2018 Tuesday, January 30th to Thursday, February 1st at the Ericsson Exhibition Hall, Ricoh Arena, Coventry - easy-to-get-to, just minutes off the M6 and 2,000 free on-site car parking spaces. For further information, please contact Michele or Helen in the SPATEX office T: 01264 358558, helen@spatex.co.uk / michele@spatex.co.uk