This event was held at the Meridien Beach Plaza Hotel in Monaco on 25th, 26th, and 27th November 2019.
During these 3 days, directors of SCP Agencies from 8 countries (the United Kingdom, France, Portugal, Spain, Italy, Benelux, Germany, and Croatia), operational, technical and sales teams, POOLCORP US directors, the Pool and Wellness industry's main global manufacturers, as well as partner brands and some of the SCP customers all came together to attend this full-on event.


Peter Arvan President and CEO of POOLCORP
Peter Arvan said :
The biggest competitive advantage we have is our footprint. The one thing that can bridge that footprint is Technology.

Sylvia MONFORT, Managing Director of SCP Europe, in the presence of Peter ARVAN, President and CEO of POOLCORP, welcomed those present and declared the opening of the 5th ISC with a speech:

"(...) SCP is today one of the most recognized and respected B2B distribution companies in France and across Europe. Thank you. New competitors and new regulations have entered our markets, forcing us to come out of our comfort zone and reinvent ourselves to ensure that we deserve and maintain our position as leaders. New technologies, next-generation connected products, innovative product ranges, more and more research into energy saving, low-consumption devices, and, each and every day, well-informed and increasingly demanding customers. (...)"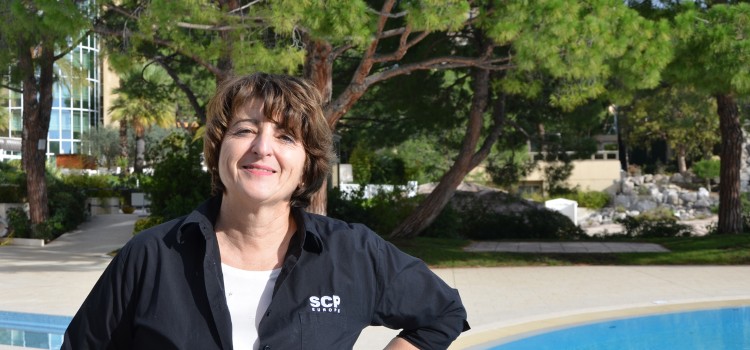 Sylvia MONFORT, Managing Director of SCP Europe
Clear guidelines were provided to all SCP Managers and their teams for speeding up investments and growth in Europe and for defining general policy and key strategic approaches for development in 2020 and beyond; amongst which were public swimming pools and Wellness equipment.
Dash GANESON, Manager of SCP's UK branch based near to Gatwick Airport, was accompanied by Ian PRATT, Sales & Marketing Manager, and 7 UK team members: Geoff NUNN - Gatwick Sales Centre Manager, Levi THATCHER - Senior Sales Executive, Kieran VOWLES - Senior Sales Executive, Paul THOMAS - Wellness Business Development, Paul JEFFRIES - Business Development Manager, Trevor MILLER - Technical Manager, and Joseph PRATT - Sales Executive.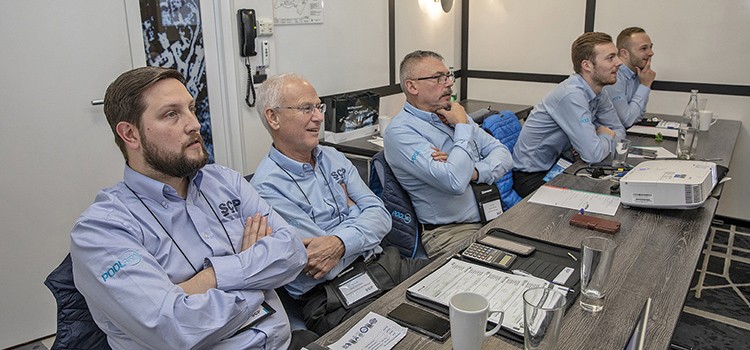 Some of SCP UK members attending a conference
SCP UK is getting the year off to an energetic start as its team is present at the Spatex trade fair, and it is currently preparing its local showcase, which will take place on 11th and 12th February at the Gatwick Agency.
Throughout the busy days of the 5th ISC, participants were able to visit the stands of 47 exhibiting partner brands (including 6 new entrants this year), attend conferences and technical training sessions, and meet their preferred suppliers, providing opportunities for meaningful exchanges.
The next edition of the International Sales Conferences & Vendor Showcase will be held in 2021.