ASCOMAT becomes the only importer of STARBRITE brand products for distribution in France and Europe
Franck GEORGE, the CEO of ASCOMAT, has won the exclusive distribution of the American brand STARBRITE's maintenance products for France and Europe.
Franck GEORGE, can you tell us more about it?
FG: The ASCOMAT company is very proud to become the only importer of STARBRITE brand products from its pool, home and garden range for distribution in France and Europe.
Who is STARBRITE?
FG: With over 40 years' experience in pleasure craft maintenance, STARBRITE specialises in maintenance products for outdoor equipment. More than just detergents for each surface, these products have been specially developed and designed to look after the most used items that are also the most exposed to the weather.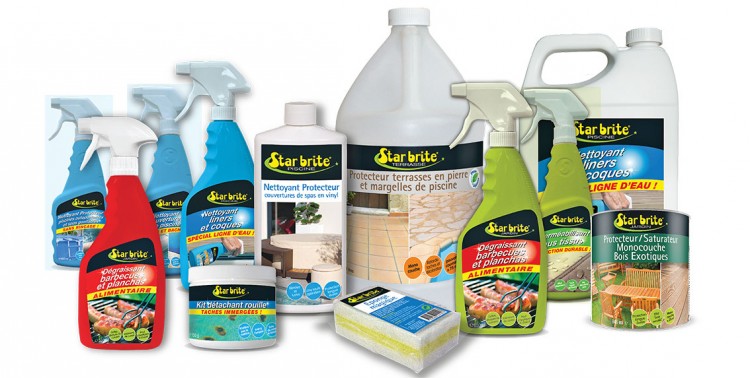 What is ASCOMAT like today?
ASCOMAT specialises in selling products for pools, hot tubs, saunas and hammams. We have relied on our proven quality as a wholesaler and specialist to become the exclusive distributor of a wide range of high-quality products made by a well-known professional brand, designed to look after wood, composite materials, stainless steel, stone, PVC, polyethylene or other plastics, fabrics and many other materials used outdoors.
How are you going to sell these products?
We will sell these products directly ourselves in France, while we are currently looking for distributors in all other European countries.