The Innovation Days took place on February 1 at the "Marriott" Hotel in Linz, the capital of Upper Austria. The specialist dealers and suppliers of the Austrian manufacturer and wholesaler Peraqua met to exchange information and network.
Exchange days for the specialist dealers and suppliers of the Austrian manufacturer and wholesaler Peraqua
In comprehensive technical presentations, the participants received a deep insight into Peraqua pool technology and innovations - with the greatest possible automatization and savings in water and electricity. The participants were also able to enter into direct discussions with Peraqua suppliers.
The participants came from all over Austria, Germany, Switzerland and the Czech Republic. Peraqua is active in more than 80 countries and is open to everything that is sophisticated, state-of-the-art, future-proof and economically viable.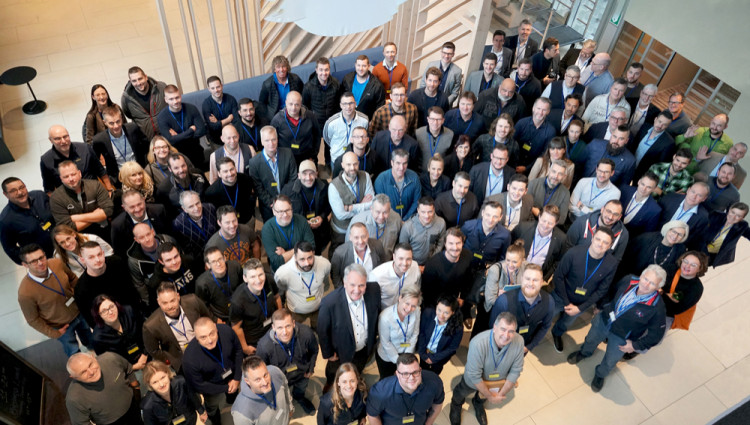 Peraqua's specialist dealers and suppliers meet at the Innovation Days
The charming moderator guided the participants through the program, which was dominated by the core topics of energy saving, sustainability, user comfort and environmental compatibility.
These topics were explored in depth in two main program points in particular. Christian Ramsner, Peraqua's new CTO, addressed the "pool energy factor" in his special presentation. He described in detail how a pool can be operated economically and efficiently with the help of Peraqua pool technology - which will also help it to lose its negative image of being an "energy hog" in the long run.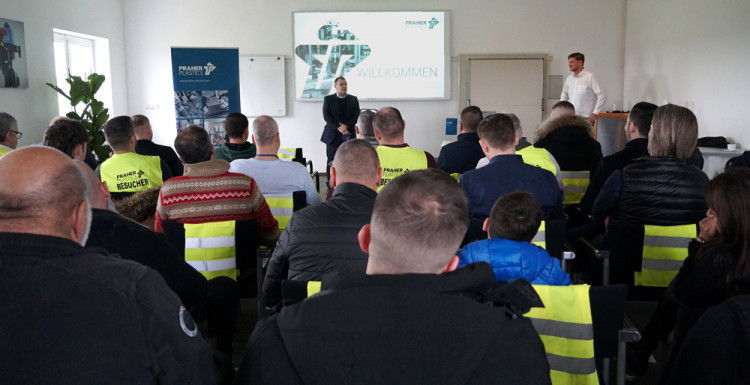 Innovation Days of Peraqua
For the first time, Peraqua brought an expert on stage, for an interview on the topic of "Experiences with the smart pool system "iQnnect" from Peraqua". The main topic of discussion was the resulting energy savings and the associated costs. The experts agreed that the well thought-out smart complete systems are a great relief, especially for customers. "The owner no longer has to worry about anything, but can simply enjoy his pool," emphasized Manuel Nader, CEO Loxone Austria. "If the customer also decides to integrate solar power for energy supply, he has hardly any energy costs and manages in a totally sustainable way," Nader summed up.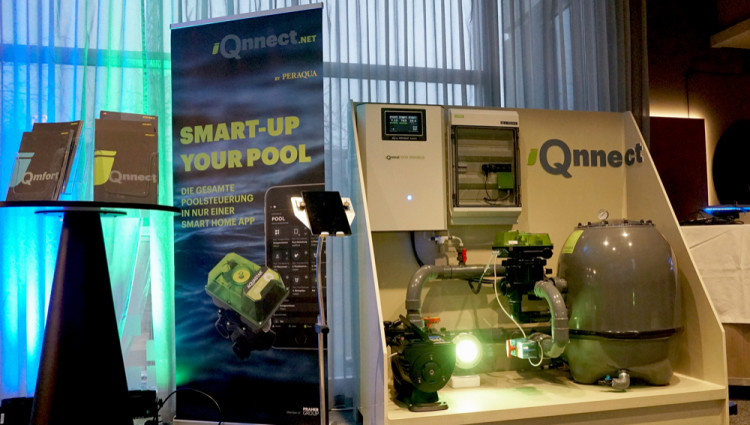 The smart pool system "iQnnect" from Peraqua
Peraqua focused on all participants in the evening and all of them received a surprise to thank them for the great partnership. The band "OneBeatOneSoul" animated the entire evening with some great danse moves and DJane Alegra Cole turned on the sound with dance hits.
DJane Alegra Cole
On the second day all participants visited the factory and discovered the manufacturing of Praher Plastics PVC fittings, valves.