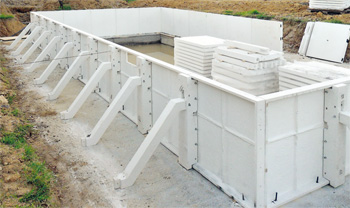 Carobbio Sri, an Italian company specialising in producing swimming pool components for over thirty years, has obtained a patent for a system for building pools featuring concrete bearing walls that are ideal even in high seismic zones.

The aim was to design a manufacturing system with panels that combines the assembly-friendliness typical of steel panels with the resistance and level of customisation guaranteed by cement.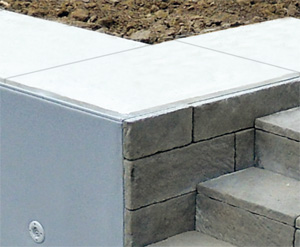 The new system therefore makes it possible to build a quickly assembled completely load-bearing structure, without having to wait for the settlement of land required by pools built using casting techniques. The cement buttresses are completely prefabricated thus enabling the creation of a perimeter cavity ideal for placing the filtering system.

The system marketed by Carobbio ensures a very wide range of planning possibilities, thanks to the modular nature of the element. It is possible to build any type of pool, all compliant with sustainable housing standards and environmental eco-compatibility.

There are many advantages: total design freedom; structural safety; good thermal characteristics, fast and easy installation.