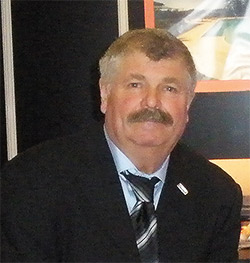 Luigi CAROBBIO
Luigi CAROBBIO is very modest, as most Bergamo natives are, yet his company is celebrating 40 years in business producing decorative components and products for swimming pools and has emerged unscathed from the recent economic crisis.
"His trump card, the founder assured us, was exposure to the international market and strong emphasis on a medium to high end target market."

The following are two important examples: the company has been in talks recently to build bungalows on the beach in Tahiti, in French Polynesia, and in 2014 it will take on the unusual role of mentor for a client setting up a company in Abu Dhabi in the United Arab Emirates.

Besides urban furnishings, the company has developed a line of concrete components for swimming pools, especially the edges: these products can be seen on a popular television programme in Italy. urthermore, this year seems to be the right time for the modular pool market.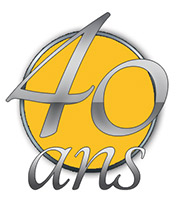 "It took years of research," emphasised Luigi CAROBBIO, "but we have finally created a product that combines the ease of assembly of steel panels (those that are currently found on the market) with the durability of concrete": the result is an independent, seismic, completely load-bearing structure, which can also be built on the beach.

By the end of 2014, Carobbio plans to open a branch in Amiens, France, in order to better meet the needs of customers in Northern Europe.