The Italian company, CPA Srl, offers three products dedicated to well-being for the new season.
Together with the Blue Vision mini pool, that includes counter-current swimming and hydro-massage sections, it has added MEDITERRANEA to its line of aboveground pools and the Yui completes its range of spas.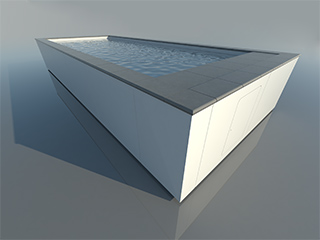 The new Mediterranea pool, independent and freestanding, is elegant and contemporary. Composed of a modular system of steel panels, it has the advantage of a swimming pool that can be constructed on any type of soil, and does not require structural work or additional authorisation.
It is installed easily in just a few steps.
The WPC outer cladding, made of a combination of plastic and wood fibres, withstands natural aggressions (rain, hail, insects, microorganisms, etc.) up to 25 years, offering its owner all the charm of a wood appearance without its disadvantages.
Mediterranea also exists in a version with thicker laminated panels and in a semi in-ground version. The side panels are customisable in Spring White, Magnolia, Pearl Grey, Grey Oak or Iseo Walnut, with a choice of borders in Spring White, Magnolia or Pearl Grey.
The pool can also be customized with the counter-current swim kit and LED lighting.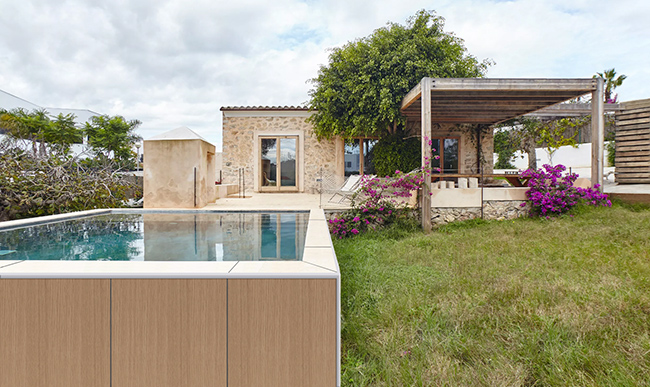 In addition, the Italian company is launching a new spa model for the 2018 season. A product of its collaboration with the French company Red Pool, the YUI spa accommodates two people.
Featuring a sleek, contemporary design, this spa can be installed indoors or outdoors, blending harmoniously into any environment.
The French manufacturer has incorporated it into its production of pool components, namely, a wide range of fiberglass staircases, machine rooms and the Blue Vision mini pool.