Rio Grande, a complete spa with innovative technologies

The new Rio Grande 2019 from WELLIS is the result of a long-developing period. It is a combination of a whole spa for the health of soul and a powerful, finely tuned fitness machine for improving endurance.

The spa is the same as the popular Malaga 2018; already well-known in the spa market. It is equipped with a waterfall and 3 laminar jets which makes a relaxing atmosphere by the visual effect.
Forty massage jets are responsible for the massage experience, and a 50 sqf filter cleans the water.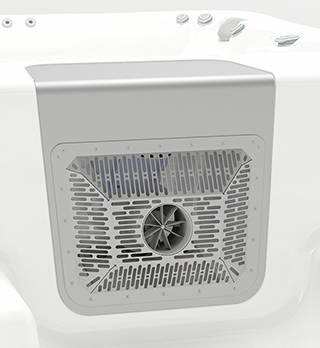 Turbine system
As usual, Wellis used latest innovative technologies and high quality materials in the manufacturing of this new swim spa.
This new model has represented thousand development, prototyping and testing hours to provide combined experience to its users.