Stylish and secure ways to cover your pool
WALU DECK, cover and secure enclosure
WALU DECK is both a cover and a protective and secure enclosure for your pool, which complies with the standard NF P90-308. It also provides you with a space for you to relax when the pool is covered. Thanks to the polyurethane panels placed beneath its wooden slats, this mobile decking prevents heat loss and protects the pool from dirt all year round. It can be used on new builds or renovations, and it is easy to install if there's enough space around the pool. No electrical connection is needed as the WALU DECK rolls upon solid aluminium rails with pure ease and requires no effort at all.
The decking can nevertheless be fully automated, using an (optional) wireless remote control to operate it. So that it fits in with the rest of your decking, it comes without casing and can be covered with the same type of wood or composite material used across the rest of your outdoor surroundings.
WALU ROLL: a large choice of automatic security covers
In its product range, you'll also find WALU ROLL: a large choice of automatic security covers. Various models are available, either for aboveground or underwater, allowing them to adapt to the majority of pools and offer a prestigious covering solution, which is extremely easy to operate thanks to its wireless control.
It is fully customisable thanks to a choice of colours for the slats, the bench casing, and the supports, and there is a solar version available, etc. There is even an LED lighting option available for those warm summer nights.

These two solutions offer you a stylish and secure way to cover your pool.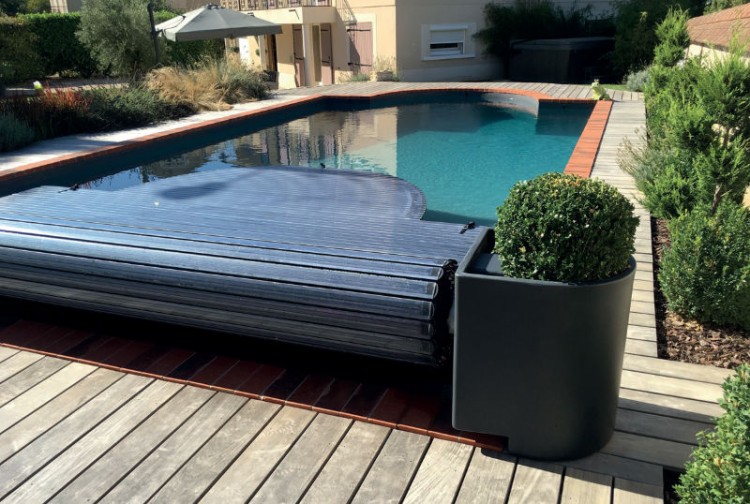 WALU ROLL