An innovative counter-current swimming system
The Benefits of Swimming
Every home owner dreams of owning their own pool. However, many pools are too small for intensive swimming training. With the unique HydroStar und EasyStar turbine driven counter-flow systems from BINDER, you can now do endurance swimming in these small pools too, without having to keep turning around.
We are all agreed that swimming is good for our health. It protects the joints, strengthens the cardiovascular system and helps to reduce stress.
Transform your pool in a trice, into a fitness and wellness oasis with a counter-current system with patented turbine technology: The wide and powerful current flow these systems provide don't just offer the ideal conditions for intensive endurance swimming; they are also superbly suited to relaxation exercises or just splashing around for fun. The power delivered by the counterflow system is quite simple to regulate and adjust to individual needs, using remote control, the HydroStar-App or a piezo button. That holiday feeling at the touch of a button.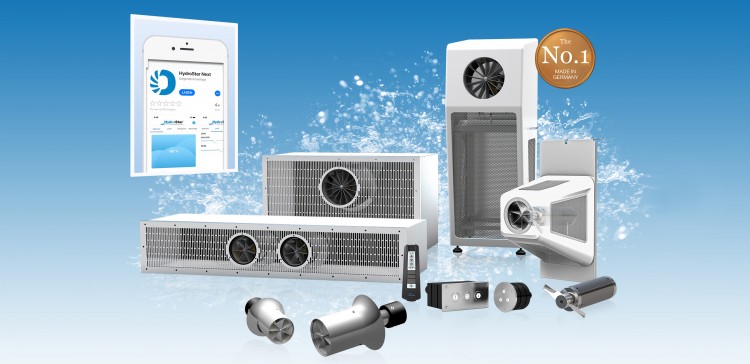 The HydroStar turbine driven counter-flow system is available in different sizes and designs
The HydroStar turbine developed for new pool builds
HydroStar has been specially developed for new pool builds, and is installed quickly by the pool supplier. The counter-current system needs only a connection to the house's power supply and is suitable for pools made from various materials, such as GRP, concrete (including with Styrofoam stones), stainless steel, or plastic. BINDER supplies six versions of its turbine driven counter-flow systems, with flow volumes ranging from 160 to 550 m3 per hour, and in two special sizes with flow rates of 600 and 1200 m3/h.

HydroStar's energy consumption is also pleasing, since it uses 50 to 80 per cent less energy than comparable pump-operated counter-current systems. The counterflow system is also very low-maintenance, as the power unit's friction bearings are water-lubricated and no external drying space is required. The quietness of the power unit is another great advantage of the counterflow system. You hear only the lapping of the waves, with no irritating motor noise.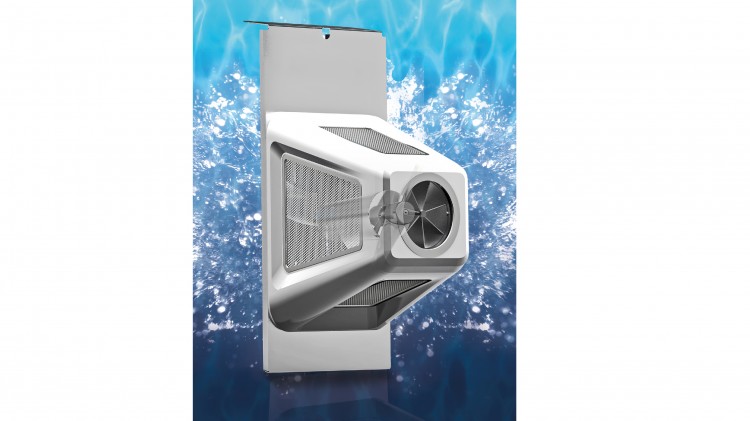 The EasyStar turbine swimming system is ideal for endurance swimming
Easystar, a turbine for installation in existing pools
For installation in existing pools, BINDER has developed the EasyStar retrofit system. It offers the same level of performance and function as HydroStar. The EasyStar specialist dealer will simply hang the unit over the edge of the pool and fix it firmly in place with screws - no excavation work or complex installation required. The retrofit system is available in white or grey, and so matches perfectly with all usual makes of pool, in terms of colour. Any existing roller shutter covers can still be opened and closed without any problems. The design concept was awarded the German Design Award for 2020.
The LED lighting ensures a very special atmosphere in the pool. The user can regulate the light intensity, initiate the colour-change mode, or select one specific colour, using the remote control or the app.
If you are interested you are welcome to a test swim in a demonstration pool at your specialist dealer, to convince yourself of the uniqueness of the Hydrostar turbine driven counter-flow system. The BINDER field sales team offers dealers test systems for this purpose.