Full Inverter, vertical blower and integrated wifi: a high-tech heat pump to heat the pool
Polytropic is a specialist in pool heating with a wide range of heat pumps adapted to the needs of all pools.
Ottimo from Polytropic, a high performance Full Inverter heat pump
The new Ottimo heat pump offers top performance with the technology of the Full Inverter and its exclusive dual source regulation system. The heat pump regulates its power automatically according to the true requirements of the swimming pool to be heated and the weather conditions (Inverter compressor with Hertz-by-Hertz speed variation and Brushless variable-speed DC fan).
It offers optimised energy performance, especially thanks to its 3 heating modes: Boost, Smart and Eco-Silence. The latter enhances user acoustic comfort with low-speed operation.
Vertical blower for better performance and smaller footprint

Ottimo features a compact, well-rounded design. This original design also includes a blowing of cold air rejected at the top, which means it can even be installed in tight spaces, and external air intake from all sides, thereby increasing its performance to heat the pool water.
Connected swimming pool heat pump, remotely controlled on smartphone

This new swimming pool heat pump is available in 5 different models for pools from 30 to 105 m3 (9.5 to 20.1kW) and also incorporates the latest Polytropic technologies in terms of connectivity. Thanks to the built-in wi-fi, the user can control the heating from their smartphone.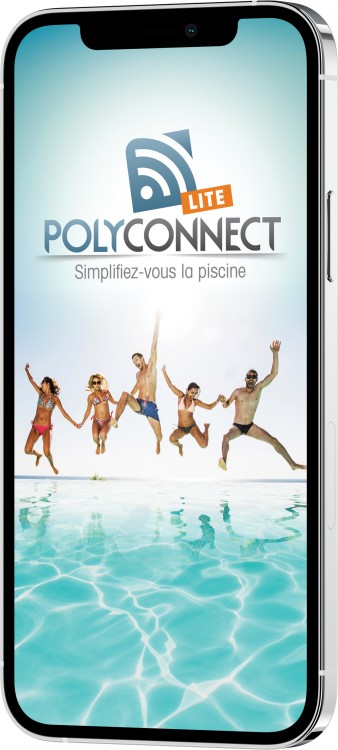 Polyconnect Lite application
In addition to the controls on the 4-inch colour touch screen, the user can simply connect to the Polyconnect Lite application on their smartphone to access the parameters, the log and the information about the heat pump remotely. Its other characteristics include R32 coolant, corrosion-resistant PVC/titanium coil condenser, connectivity as standard, 3-year warranty and up to 5 years under certain conditions.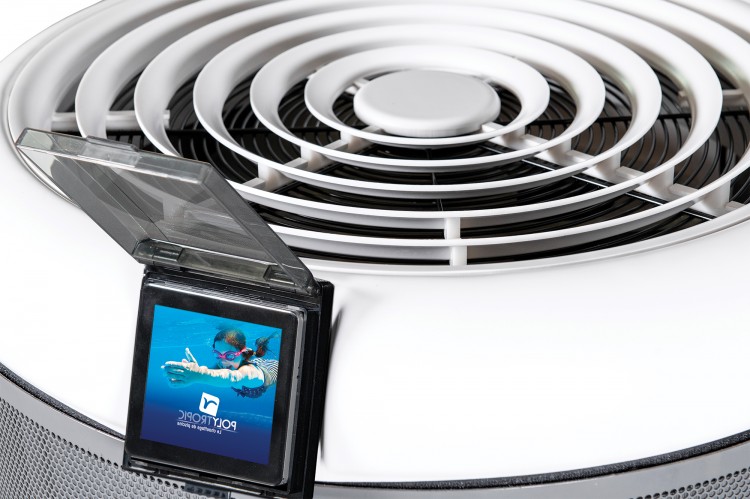 The 4-inch colour touch screen