The new connected standard electric box for swimming pools, unveiled by CCEI at the Piscine Connect trade show, can be entirely controlled from a smartphone.
To manage several pieces of swimming pool equipment all year round
This standard pre-wired box is fitted with a WiFi connection. With its built-in smart module, it lets you connect to an app, so you can manage several pieces of swimming pool equipment all year round.
Entirely controlled control from a smartphone
Nothing is easier for the user than controlling their filtration depending on the water temperature or the risk of frost, LED spotlights, or another auxiliary output for a different piece of pool equipment, all in a user-friendly way from their smartphone or iPhone. There is even "weekend" mode, a setting with longer filtration for heavier use of the pool, longer lighting times, etc.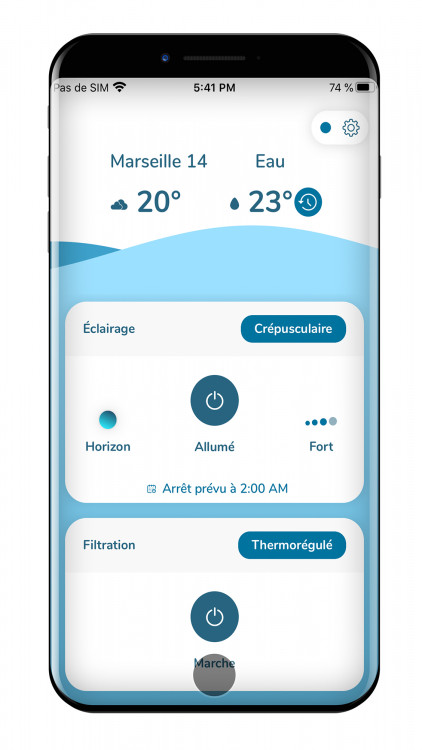 Application to manage your equipment from your Smartphone, here lighting and filtration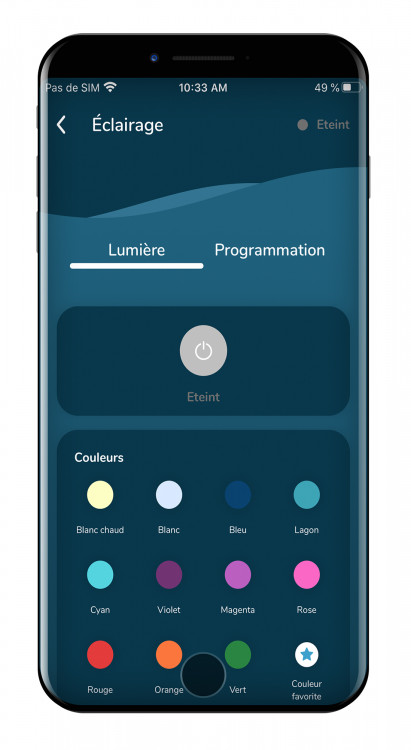 Management of swimming pool lighting via the application connected to the tild electrical box
The box includes all the protective parts for equipment (C10, C16, etc.), as well as connecting terminals, which means setting up the device by professionals could not be easier.
A special website in 4 languages
To discover the tild box and to showcase it to your customers, CCEI has created a special website in 4 languages (French, English, Spanish and German), with introductory videos, benefits, installation tutorials and settings. This website is a really useful sales tool for professionals, who can therefore direct their customers to online info pages, making the sale easier.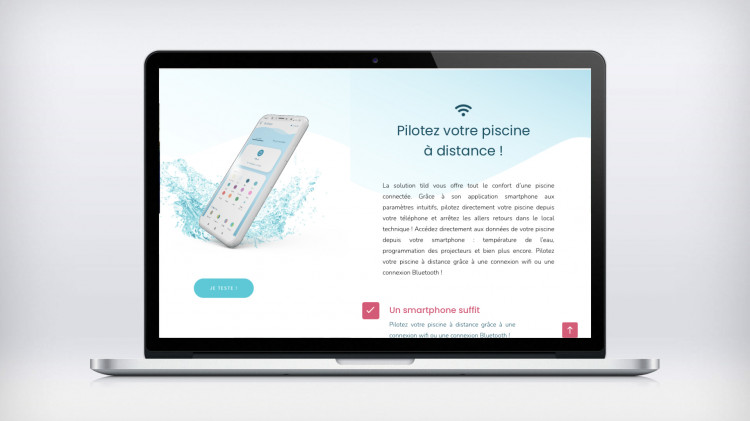 Website dedicated to the tild box in 4 languages
CCEI has also created a playlist of short videos accessible on its YouTube channel. This selection of tutorials provides guidance on connection and settings for the box, function by function.
tild is available at all SCP branches.
Meet the company CCEI at the exhibition AQUANALE from 24/10/2023 to 27/10/2023
STAND N°C039/B038 - Hall 7.1