The connectivity of many pieces of equipment now makes swimming pools smart and optimises their management. This is the case with an entire series of pool equipment by Hayward, which makes swimming pools easier every day and uses the latest developments in control... including voice control.
Remote control with Hayward's Poolwatch application
With their WiFi connectivity, the AquaRite® UV LS, AquaRite® + and Control Station units become real control panels for all equipment. The brain of the system, with 7 control relays available, these units manage: filtration, underwater lighting, the water disinfection system (salt chlorination or liquid chlorine for the Control Station), pH regulation, but also any other swimming pool or garden equipment, regardless of the brand. You can therefore connect a heat pump, a garden watering system, outdoor lights, etc.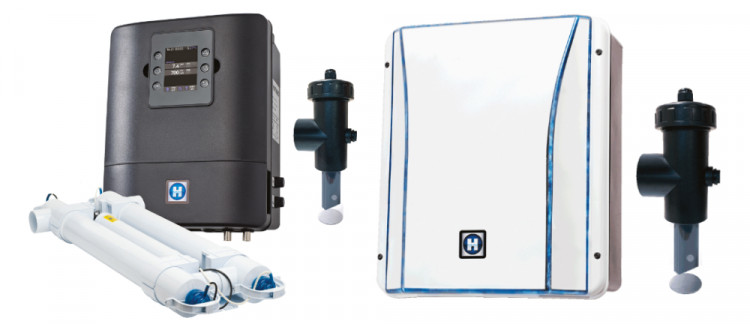 Aquarite UVLS and Salt&Swim® 2.0
Thanks to the Poolwatch mobile app, free to download for iOS and Android systems, remotely controlling swimming pool functions also becomes child's play. The height of comfort in 2022, voice control is also offered as an option by Hayward, featuring compatibility with its connected equipment. Through Alexa or Google Assistant, users do not only control the entire management of their swimming pool with their voice from their living room or elsewhere, but this development also opens up new prospects for owners of pools in a second home.