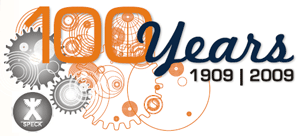 It was a grand affair when German company Speck Pumpen celebrated its 100 year jubilee on 9 May earlier this year. 1,600 guests gathered at the Frankenhalle in Nuremberg to celebrate with the Speck family and those close to the company, which included guests from as far as South Africa, America and Australia.
Three companies represent the Speck name today:
Speck PumpenWalter Speck GmbH & Co. KG
at Roth,
Speck-Kolbenpumpen GmbH & Co. KG
at Geretsried and
Speck Pumpen Verkaufsgesellschaft GmbH
, at Neunkirchen am Sand.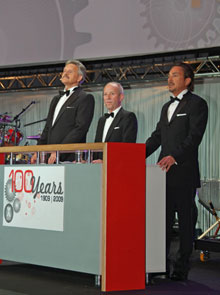 Hermann Speck (on the right), Manager and partner and great-grandson of the company's founder.
Few companies in Germany can boast such a long tradition. In 1909,
Daniel SPECK
inherited a small mechanics factory in Nuremberg. Three years later he began to successfully manufacture pumps. Following the First World War and the advances in electricity throughout the country, the demand for electric pumps rose sharply.
Daniel SPECK
, founder of the company, died in 1947 at the age of 83. His children successfully continued his work.
Since 2004, under the management of
Hermann SPECK
, the great-grandson of the founder, the company has been set up in Neunkirchen am Sand. With its own manufacturing facility,
Speck
produces circulation pumps, counter-current devices and backwashing filters under the "BADU" brand name, for public and residential pools. Installation of standard pumps and of the renowned BADU structure, as well as blower construction is also carried out at the factory.
Today, the three
Speck
companies are independent from one another with a total of 900 employees spread over production sites all over the world, of which 650 are based in Germany.