After 25 years of experience at BWT Procopi, working as the International Sales Manager until 2020 and, more specifically, as the Manager of the Procopi German branch, Matthew Ransom is setting up his business in Germany, Pools Direct GmbH.
Pools Direct GmbH: The exclusive German distributor and representative of the manufacturer Ynéom in Europe
Well-known on the international swimming pool market, Matthew Ransom specialises in selling swimming pools and hot tubs, as well as in B2C and B2B.
Distribution agreement for the YnBlue range of swimming pool products
In particular, Matthew has just signed an agreement with the company Ynéom for the distribution of their YnBlue range of products, connected automatic treatment systems for swimming pools.
Pools Direct Germany is now the exclusive distributor in Germany and representative of this French manufacturer on European markets.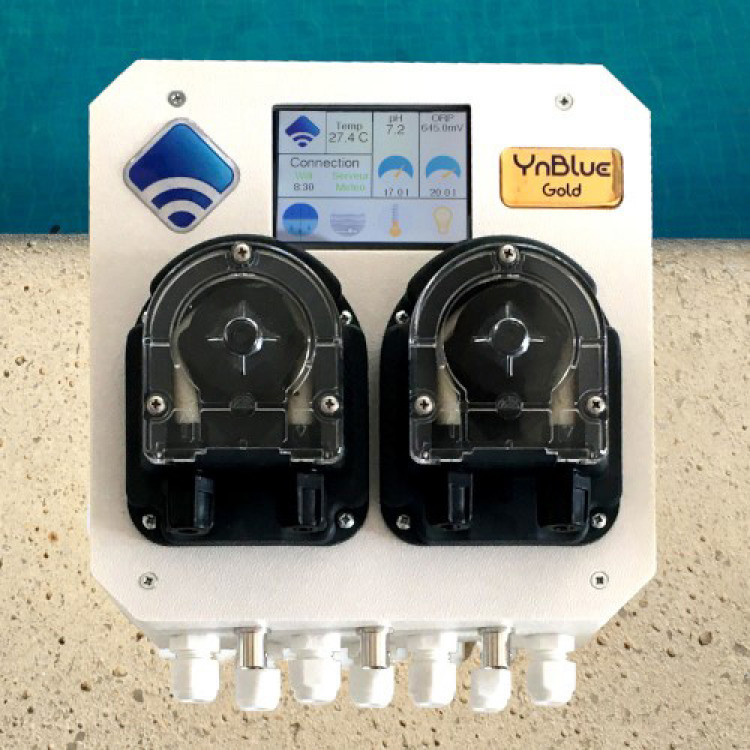 The YnBlue Gold connected automatic treatment system for swimming pools
"When I set up Pools Direct, I looked for innovative, different swimming pool products that would meet the expectations of the customers of today and tomorrow. Ynéom has a small range of connected smart products that are easy to use - it's the future!", explained Matthew Ransom.
There will be more very soon on the YnBlue concept and its manufacturer Ynéom.