The last few years have been marked for Alukov Group by strengthening its position as one of the largest manufacturers of pool and patio enclosures in the world. Over the last decade, the Group has turned its business focus to worldwide market and put all effort into getting serious market share. We therefore bring you an interview with Mr. Zdenek Novák, Director of Foreign Trade, who explains how it is possible that the Alukov Group has managed to exceed the turnover threshold of EUR60 million in 2021, produce over 5,500 enclosures and increase its sales by 30% for two consecutive years.
The rise of the Czech swimming pool enclosure manufacturer
You started out in the small Czech market, now you are cementing your market share in many other markets. How are you doing that?
Z.N.: The Czech market is still very important to us. However, foreign markets such as Germany, Austria, Sweden, France, Belgium and the USA, for example, are becoming increasingly important. In these countries, we are experiencing long-term growth and in many cases we are seeing double year-on-year increases in business. In general, I see good work by our traders. One of the advantages of our enclosures also plays a big part right now. In fact, our pool enclosures significantly help to reduce the energy consumption and other costs when operating a swimming pool. In addition, patio enclosure helps reduce heating costs because it uses the greenhouse effect and retains some of the accumulated heat from the sun rays. Especially in these times a lot of customers see this this as a huge benefit.
Mr Novák, how is it possible that Alukov Group has managed to grow by more than 30% for two consecutive years?
Z.N.: One of the main reasons is our really strong and well-structured network of partners in foreign markets. We know we can rely on each other and we are good business partners. This helps us to achieve such strong sales results. I would dare to say that these successes are also due to the genuine quality of our products, our top-notch flexible pre-sales and especially after-sales service, and the fact that where other manufacturers have no alternatives, we are just getting started with our diverse and tailor-made product range.
How does that look this year? Is the outlook still as rosy as in previous years?
Z.N.: Current year is not over yet, but it also looks very promising for us. We have managed to add several new business partners, significantly increase our production and storage capacities and thus accelerate the delivery times for our customers. My forecasts show that this year we should also grow by 25% compared to last year, despite the energy crisis. At the same time, we are working on further streamlining our corporate processes. For example, we will be able to produce every enclosure even faster thanks to tailor-made IT solutions.
What specific investments have you made recently? How does this affect your business?
Z.N.: We have really invested heavily recently in infrastructure, new plants, better energy management, IT, saving resources. We've invested over EUR11 million in our four plants over the last few years. I sometimes joke when I say that a person who hasn't been to our plants in the last two years would hardly recognise them. My colleagues tell me that I am not far from the truth.
However, all these investments help us to significantly speed up and streamline the order process from ordering to delivery of the enclosure to the end customer. At the same time, we are developing new products based on feedback from our dealers and customers. We process all this data and each year we launch either a completely new product or at least significantly upgrade an existing product. All of this is a lot easier thanks to those investments.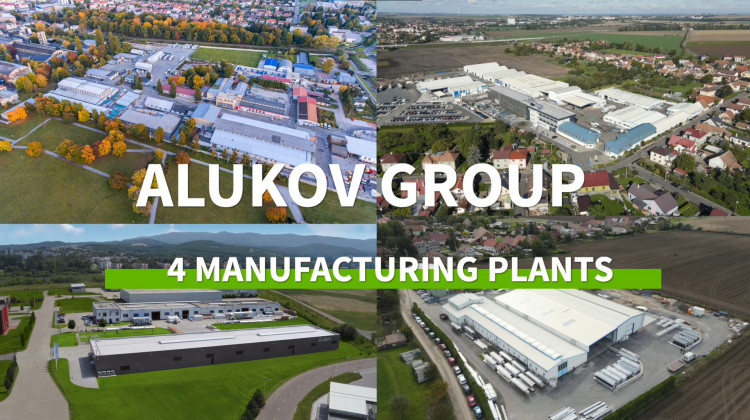 If I as a potential business partner wanted to establish a collaboration, what would I need to do that?
Z.N.: It's simple, we are trying to gradually cover all foreign markets and strengthen even those where we already operate, so just get in touch with our sales person or contact me directly and we will come up with a model that works for both parties. There is a lot we can agree on.
It will be best to meet at the Lyon trade fair, where our sales team will be throughout the show and I would like to cordially invite you to visit our stand.
I have also one oven-hot news for you. From the beginning of the new year 2023 we are preparing to launch an online system for ordering our custom made enclosures. It will allow our dealers to order directly, track all their orders and for example will be able to generate a quote drawing for their end customer straight away within minutes. We are promising a significant speed up of business cases, greater clarity and ultimately a better customer experience for our partners and their end clients from this system.