The pool cleaning robotics industry is constantly evolving, and at the heart of this transformation is BWT Robotics Pool & Spa, formerly known as Aquatron. Ami Herman is now Managing Director of BWT Robotics Pool & Spa in Israël and Managing Director of BWT Pool Products for the United States.
Drawing on his diverse background and expertise, he shares unique insights into the company's driving forces, growth strategies and commitment to excellence and innovation.
BWT Robotics Pool & Spa, a strategy committed to excellence and innovation
Tell us about yourself and your background. Why did you join BWT Robotics Pool&Spa?
Ami Herman: I have spent most of my professional career in the electronics and semiconductor industries. Prior to joining BWT Robotics, I was the CEO of CoreFlow Ltd., a world-class solution provider of high precision air-floating conveying systems. Prior to that, I held key management positions in the areas of international sales, marketing, and business development in companies such as PCB Technologies, Tower Semiconductor, and Intel.
The opportunity to run a company that is part of such an established group like BWT eagerly attracted me to BWT Robotics. Together with the can-do and professional team at the company, I am motivated to grow the business in such a competitive environment.
Trail running is my main hobby, which influences my management style. Difficulties, ups and downs, break-points and other challenges are part of the fun.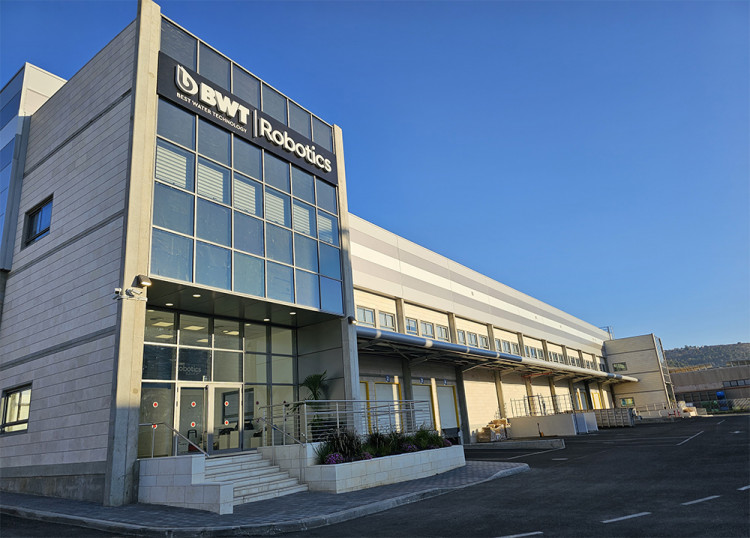 BWT Robotics Pool & Spa's main building
What are your missions within BWT?
Ami Herman: BWT is recognized for its high-quality products and services in the field of water treatment and technology. It is my primary mission to deliver state-of-the-art pool cleaners that will not only enhance the reputation of the group, but also create significant opportunities for growth.
As part of our strategy to enhance our positioning in the market, we are developing synergies with other companies in the group to offer a wider range of solutions to our partners and customers.
There are many talented individuals at BWT in a variety of fields (...) I'm excited to be part of BWT ! Ami Herman
What is your relationship with BWT headquarters?
Ami Herman: In my opinion, openness and information sharing in the group enhance the effectiveness and efficiency of all stakeholders. There are many talented individuals at BWT in a variety of fields. In spite of the fact that I joined the company only a few months ago, I am already experiencing the support, open-minded attitude, and willingness to share important information with the company. Utilizing it opens up a wide range of new possibilities for new products, services, and solutions. I'm excited to be part of BWT !
What do you consider to be the company's strengths?
Ami Herman: With more than 30 years of experience developing, producing and selling pool cleaners to hundreds of thousands of customers around the globe, the company has proven that it is one of the top leading companies in the industry.
The company is built on highly experienced and professional staff as well as a new seasoned and energetic management team. A combination of this and BWT's brand power is the formula for the business to grow substantially in the near future. Having competition motivates us to keep improving and always look for new solutions that will benefit our business partners and customers.
What actions do you plan to take regarding your products and brand development?
Ami Herman: Our business partners and customers rely on the reliability and durability of our products. Pool cleaners operate in extremely harsh conditions, so they must be designed to last.
Building the brand is another key mission. Despite being a very well-known and powerful brand in Europe, BWT does not have the same level of recognition in North America and Asia. For the business to reach its full potential, it is imperative to form a clear and simple-to-execute strategy and align with the right business partners.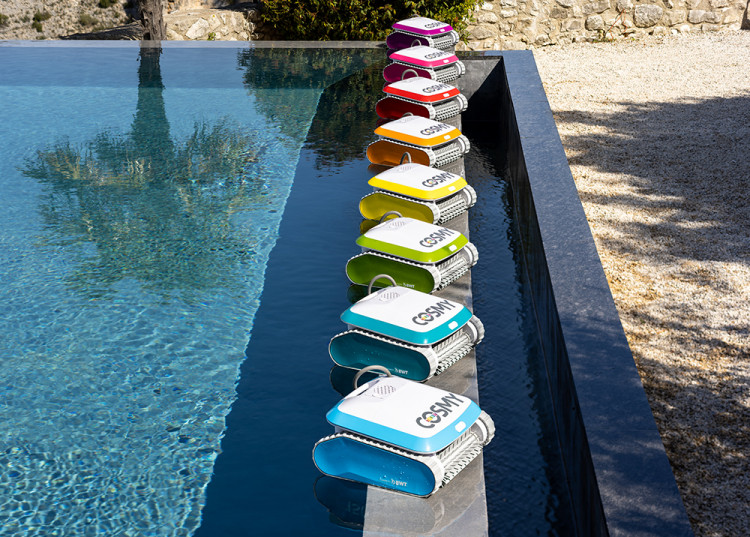 Cosmy The Bot, the ultra-customisable pool cleaner from BWT Robotics
Can you tell us more about the new factory in Israel?
Ami Herman : As part of BWT's commitment to its pool cleaner business, the company has built a new modern, automated factory. The facility can accommodate three production lines with a very high daily production capacity. As a result of moving to the new facility, all operation activities, production capacity, product quality, stock management, and employee morale are greatly improved.
Why a new logo?

Ami Herman: The new logo is an essential element of the changes the company undergoes. Changing the name of the company from Aquatron to BWT Robotics Pool and Spa allows for a deeper integration into the BWT group, its DNA, strategy, and vision.
Will you be launching any new ranges in the near future?
Ami Herman: Being one step ahead of our competitors is what we strive for. Our R&D team is being strengthened, and in combination with the deep expertise of the group's technologists, we are bringing in new exciting technologies that will be incorporated into future products, to meet the ever-changing expectations of consumers.

New BWT Robotics Pool & Spa logo