The swimming pool heating specialist presents its latest innovation in heat pumps: MORPHEO. This full inverter heat pump includes the exclusive PolySmart Control system, for dual-entry smart regulation.
A new high-performance heat pump with a customisable front
This heat pump automatically and independently regulates its power to adapt to the swimming pool's needs in real time, depending on the water temperature and the ambient air temperature.

Its full inverter technology lets it record high performances, particularly thanks to its inverter compressor (2D technology) and its brushless variable-speed DC fan to the nearest revolution per minute. The heating performance is optimised and its energy consumption is controlled. It also includes a corrosion-resistant PVC/titanium coil condenser, which extends the service life of the heat pump.
Morpheo runs on R32 coolant, according to 3 modes: Boost, Smart and Eco-Silence, to heat or cool the swimming pool. It features a cycle-inversion de-icing system. This heat pump was not called Morpheo by chance, as it emits a very low noise level (tested by the CTTM independent French laboratory), allowing its owners to sleep peacefully by the pool, even when the heat pump is running. Customers will also appreciate its customisable look with an exclusive "6 fastening point" system, which involves a removable front, letting them choose from several colours and materials as options (Dark Carbon, Wood, Black, and Crystal). This heat pump becomes part of the swimming pool's exterior décor, without the need to be camouflaged!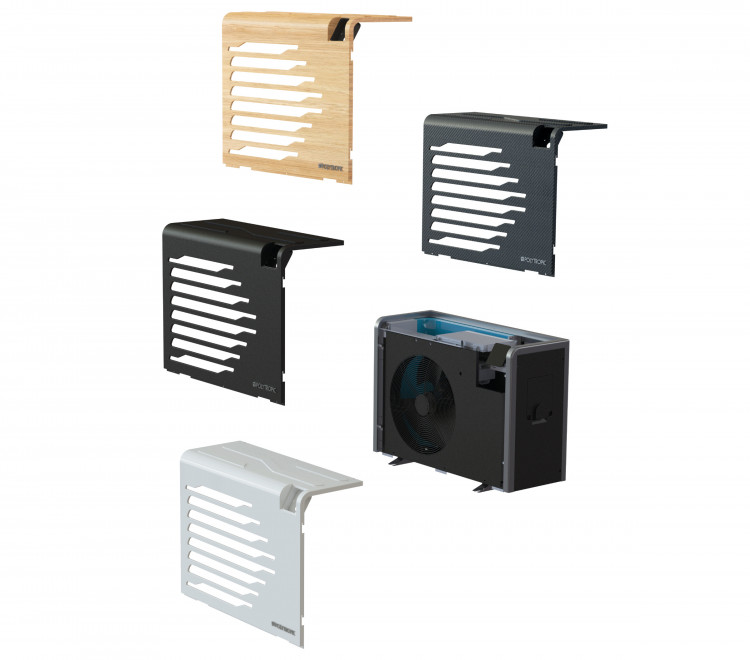 Customisable fronts of Morpheo
A heat pump worthy of its time, Morpheo includes a WiFi module (PolyConnect Inside), which lets you control it remotely from a smartphone, as well as constant monitoring from the Polytropic TechniCenter. The latter can run remote diagnostics, if necessary.
If the heat pump is connected via PolyConnect, the 3-year warranty is extended to 5 years in total on all parts.
A video is available on the manufacturer's YouTube channel to explore this new heat pump, available now for pre-ordering with 4 models for swimming pools from 30 to 105 m3.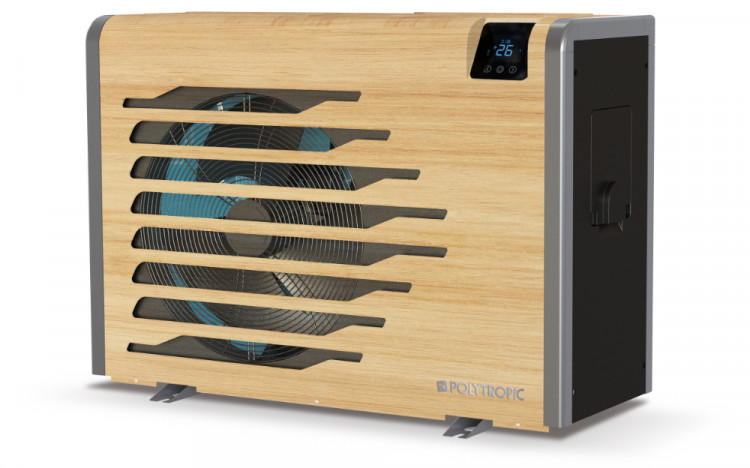 Morpheo heat pump with wood front