This year, ACIS is showcasing its 3 flagship brands, as well as various new products at a 105 m² stand.
The company is shining the spotlight on Weltico lights, with the developments in the patented Easyled Evo and Easyled Design 1 and a half-inch spotlights, available with 6-12 white LEDs or 12 coloured LEDs. A new wired PAR 56 bulb is being released for renovations.
Check out the Spottie range of mini-spotlights too, for new builds or pool renovations, with a 1 and a half-inch thread fastening, so they are ideal for small spaces, steps or hot tubs. This light is available with white or coloured LEDs and can be customised by adding a coloured bezel (blue, white, grey or beige).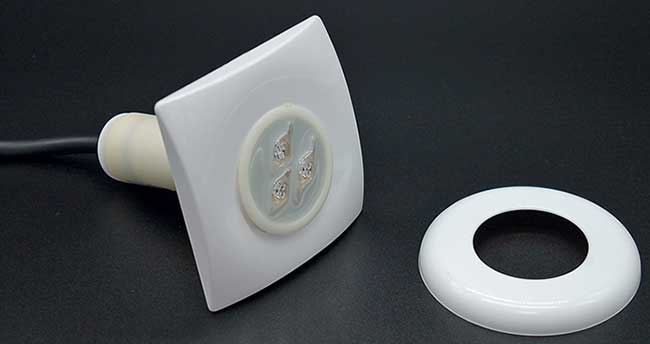 Spottie
A dedicated, fun area will also let you discover the full range of Design and Elégance white parts, including the A600 skimmer with its wide opening.

In the cartridge filtration category, the Bloc Cavalier will also be on display, an all-in-one product without a filter cut-out and with a built-in light, along with the Skimfiltre which combines a customisable skimmer and a cartridge filter, as well as other filtration products.

The other products on display include: the Vipool range of filter pumps, which will showcase its energy-saving, variable speed technology, notably featured in the MKB Révolution model and the Renovo® replacement pump.
| | |
| --- | --- |
| A600 Skimmer | Vipool pump |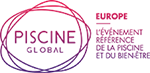 To be discovered at Piscine Global Europe in Lyon
www.piscine-global-europe.com